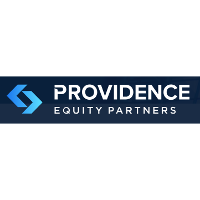 Leading global provider of high-end audio, video, light & media solutions for the event sector to continue international growth
LONDON – 10 JULY 2023 – Providence Equity Partners ("Providence"), a premier private equity firm specializing in growth-oriented investments in media, communications, education and technology, today announced its acquisition of a majority interest in d&b Group ("d&b") – with the registered name of Cubes Holding GmbH – from Ardian. The existing management team is re-investing and will continue to lead day-to-day operations following completion. Financial terms were not disclosed.
Headquartered in Backnang, Germany, d&b is one of the world's leading providers of professional audio technology and end-to-end Audio, Video, Light & Media ("AVLM") solutions for live entertainment. d&b operates through d&b audiotechnik, which offers high quality audio systems for installation projects and rentals, as well as d&b solutions – which offers comprehensive service solutions across audio, video, lighting, and extended reality.
In the last 10 years, d&b has evolved organically and through acquisitions from a loudspeaker manufacturer to a premier event technology company with over 1,000 employees globally. Select global customers include the Sydney Opera House, Amsterdam Arena, Royal Albert Hall, Wembley Stadium, BBC, and ITV Sport.
Providence has prior experience partnering with innovative businesses specialising in technology and live entertainment solutions in Europe and North America.
The transaction is expected to close by October 31, 2023, subject to necessary and customary closing conditions.
Robert Sudo, Managing Director at Providence, said: "In our view, d&b bears the hallmarks of a classic Providence investment – it is a business with innovation at its core, market leadership and loyal customers. d&b's passionate team has advanced and defined industry standards and exceeded client expectations for the last four decades. We believe d&b can continue its growth trajectory by delivering spectacular experiences to audiences across the globe. With our prior experience investing in live entertainment and technology companies, we believe Providence is the ideal partner to support d&b and we look forward to working with Amnon and his hugely talented team to execute our shared vision for the business."
Andrew Tisdale, Senior Managing Director at Providence, added: "The needs of customers in live entertainment are becoming ever more complex, which has expanded d&b's addressable opportunities. We were impressed by d&b's passionate management team and, with Providence's resources and network, we are committed to supporting d&b's strategic plan."
Amnon Harman, Chief Executive Officer of d&b, said:
The global growth trend for events, concerts and major events has continued unchanged after a forced break due to the COVID-19 pandemic. This is accompanied by the increasing professionalization and digitization of these events and thus an increasing need for professional event technologies. As one of the world's leading system providers for audio technology and integrated audio, video, light and media solutions (AVLM) with a comprehensive portfolio of hardware and software technologies, we are perfectly positioned to gain further market share.
Ardian has proven to be a reliable business partner over the past few years. Thanks to their unwavering support, especially during the pandemic, we have been able to innovate during this period of crisis and to emerge stronger from it. We look forward to continuing our successful journey with Providence and cementing our global position as a leader in professional audio and integrated AVLM solutions."
Dr. Alexander Friedrich, Managing Director of Buyouts, and Stefan Kappis, Director of Buyouts at Ardian, said: "We would like to thank Amnon Harman and his team for their hard work, unwavering commitment and, above all, the trust they have placed in us over the past seven years. d&b has an outstanding corporate culture that is embodied by each and every employee. The contribution of all d&b colleagues has been essential to the Group's success, including significant growth, a strategic transformation and strong international positioning. We are proud to have accompanied d&b on this journey together and we wish the entire team and Providence the very best for the next chapter in the company's history."
Alantra and Unicredit served as financial advisors to Providence, and White & Case and Allen & Overy as legal counsel. Intermediate Capital Group arranged financing.
About Providence Equity Partners
Providence Equity Partners is a specialist private equity investment firm focused on growth oriented media, communications, education and technology companies across North America and Europe. Providence combines its partnership approach to investing with deep industry expertise to help management teams build exceptional businesses and generate attractive returns. Since its founding in 1989, Providence has invested over $35 billion across more than 170 private equity portfolio companies. With its headquarters in Providence, RI, the firm also has offices in New York, London, Boston and Atlanta. For more information, please visit www.provequity.com.
About d&b Group
The d&b Group provides professional audio technology and AVLM solutions to create memorable, multisensorial experiences. d&b audiotechnik, the manufacturing side of the firm, is internationally regarded as a leading company for sound reinforcement systems in installed and mobile applications, with a reputation for quality of construction, standard of service, system integration principles, and pioneering technological development. d&b solutions, the service-focused business entity, offers complete and flexible audio, video, lighting and xR expertise, covering system planning, installation, maintenance and managed services. Founded in Germany in 1981, d&b headquarters are located in Backnang, near Stuttgart. With offices in major cities around the world, the global d&b team numbers more than 1000 professionals.