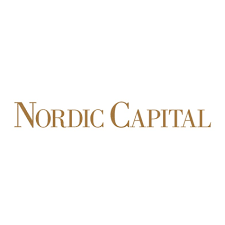 Qred, Sweden's fastest growing fintech company, activates its banking license and becomes Europe's newest bank for small businesses
In addition, Qred re-appoints Mattias Carlsson as the Chair of the Board
Qred, Sweden's fastest growing fintech company according to the Financial Times, is thrilled to announce that the banking license the company acquired in May is now activated and the company is officially a bank. In addition to this, Qred is re-appointing Mattias Carlsson, former long-standing CEO of TF Bank, as Chair of the Board.
Qred is now able to offer savings accounts to private consumers with competitive rates, which will allow the company to offer even more competitive terms to its customers. The company will also be able to expand its range of services, offering even more comprehensive financial solutions to its customers. This license acknowledges the company's dedication to providing accessible and tailored financial products to small businesses.
"Becoming Europe's newest bank for small businesses is a significant achievement for Qred. It demonstrates our commitment to powering our customer segment with the financial tools they need to succeed. This milestone allows us to enhance our product offerings and provide our customers with an even greater level of financial support. I'm looking forward to showing the small businesses of Europe what a bank should be like," said Emil Sunvisson, CEO of Qred.
In addition to becoming a bank, Qred is proud to announce that Mattias Carlsson has once again been elected as Chair of the Board. Carlsson was the Chair at Qred between 2018 and 2021, and has over fifteen years of experience in the fintech and banking sectors, having been the CEO of TF Bank as well as the Chair at both Hoist Finance and BB Bank ASA.
Sunvisson added: "We're thrilled to see Mattias Carlsson back on our board. His extensive experience and deep industry knowledge is invaluable in guiding our strategic direction and ensuring we remain at the forefront of innovation in the financial sector. I also want to thank Per Widerström for his hard work and dedication during his time on the board."
"I am honoured by the trust placed in me through this re-election to Qred's Board. I'm excited to continue contributing to Qred's mission of powering businesses with innovative financial solutions. Together, we'll navigate the path ahead, driving growth and ultimately becoming the leading small business bank in Europe," said Mattias Carlsson.
Mattias Carlsson's appointment is effective as of October 2nd, 2023 and he assumes the role after Per Widerström, who resigned due to a new CEO role.
For more information, please contact:
Andrea Romander
Head of Brand & Communications, Qred
andrea.romander@qred.com
About Qred
Founded in 2015 by entrepreneurs for entrepreneurs, Qred is Sweden's fastest growing fintech company according to the Financial Times. Qred is the market leader in the Nordic region and has Sweden's most satisfied customers according to Trustpilot. With operations in Sweden, Finland, Denmark, the Netherlands, Brazil, Belgium and Norway, Qred has helped more than 25,000 companies. Qred's fully automated, proprietary credit scoring system allows it to quickly and competitively provide business owners with the power they need to grow.