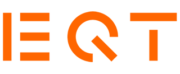 The requisite majority of Dechra shareholders approved the recommended cash acquisition of Dechra Pharmaceuticals plc (the "Acquisition") at the court meeting and general meeting, each held on 20 July
Each Dechra shareholder will be entitled to receive 3,875 pence in cash for each Dechra share held under, and subject to, the terms of the Acquisition set out in the scheme document, valuing the ordinary share capital of Dechra at approximately GBP 4.459 billion on a fully diluted basis
EQT Private Equity believes it is well positioned to support Dechra's next phase of growth, bringing to bear its experience from investments into the animal health value chain
Dechra Pharmaceuticals plc ("Dechra" or the "Company") announced on 20 July 2023 that the requisite majority of its shareholders have approved the recommended cash acquisition by Freya Bidco Limited for the Company (the "Acquisition"). Freya Bidco Limited is a newly formed company to be indirectly owned by (i) EQT X EUR SCSp and EQT X USD SCSp, each acting through its manager (gérant) EQT Fund Management S.à r.l., and (ii) Luxinva S.A., a wholly owned subsidiary of the Abu Dhabi Investment Authority ("ADIA").
At a court meeting and general meeting held on 20 July, the requisite majority of Dechra shareholders approved the scheme of arrangement in respect of the Acquisition and a special resolution to implement it. Subject to the terms and conditions set out in the scheme document published on 26 June 2023, under the terms of the Acquisition each Dechra shareholder will be entitled to receive 3,875 pence in cash for each Dechra share held, valuing the ordinary share capital of Dechra at approximately GBP 4.459 billion on a fully diluted basis.
Background to the recommended cash acquisition
Dechra is a global developer, manufacturer and supplier of products relating to the companion animal, equine, food producing animal and nutrition categories. Founded 25 years ago and listed on the London Stock Exchange in 2000, today Dechra has operations in 26 countries and nearly 2,500 employees.
EQT Private Equity believes it is well positioned to support Dechra's next phase of growth by virtue of its insights and experience investing in the animal health value chain. EQT Private Equity plans to provide, where needed, additional investment in Dechra's innovative pipeline and further supporting global expansion.
Anthony Santospirito, partner in the EQT Private Equity advisory team, said: "Dechra is a high-quality, innovative business founded in the UK with an impressive global footprint. With medical innovation accelerating and pet ownership increasing, the animal health sector is expected to benefit from long-term growh and we believe Dechra is well positioned to participate in this significant opportunity. We plan to support Dechra's talented management team in accelerating their business strategy."
Certain of the conditions to the Acquisition remain and can be found in the Scheme Document here. As noted in the Dechra announcement, the regulatory conditions in relation to Spain and Germany have now been satisfied.
With this acquisition, EQT X (target fund size of EUR 20.0 billion and a hard cap of EUR 21.5 billion) is expected to be 20-25 percent invested (including closed and/or signed investments, announced public offers, if applicable, and less any syndication regarding this acquisition as at the date of this press release) based on its target fund size, subject to customary regulatory approvals.
Click here for more information.
Contacts
Finn McLaughlan, finn.mclaughlan@eqtpartners.com, +44 771 534 1608
EQT Press Office, press@eqtpartners.com, +46 8 506 55 334
Important notice
The information in respect of the EQT X fund ("EQT X") contained herein does not constitute an offer to sell, nor a solicitation of an offer to buy, any security, and may not be used or relied upon in connection with any offer or solicitation of EQT X. Any offer or solicitation in respect of EQT X will be made only through a confidential private placement memorandum and related documents which will be furnished to qualified investors on a confidential basis in accordance with applicable laws and regulations. The information in respect of EQT X contained herein is not for publication or distribution to persons in the United States of America. Any securities of EQT X referred to herein have not been and will not be registered under the U.S. Securities Act of 1933, as amended (the "Securities Act"), and may not be offered or sold without registration thereunder or pursuant to an available exemption therefrom. Any offering of securities of EQT X to be made in the United States would have to be made by means of an offering document that would be obtainable from the issuer or its agents and would contain detailed information about the issuer of the securities and its management, as well as financial information. Any EQT X securities may not be offered or sold in the United States absent registration or an exemption from registration.
For the avoidance of doubt, neither the content of this website nor any website accessible from hyperlinks is incorporated by reference or forms part of this press release.