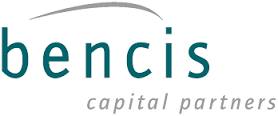 Amsterdam – On 31 March 2023, the shareholder of Royal Buisman (or the "Company") entered into a definitive agreement to sell the Company to Nactarome. The sale follows the carve-out of Royal Buisman from its ultimate parent Prinsen Berning, a portfolio company of Bencis Capital Partners. Current management will continue in its position and looks forward to the next growth journey together with its new partner.
Royal Buisman is an established producer of natural caramelised ingredients for the food and beverage industry.
International customers use its products to improve the taste and intensify the natural colour of their products.
Headquartered in Zwartsluis, The Netherlands, Royal Buisman leverages 150 years of knowledge and expertise
in the field of caramelised sugars, enriching sugars into 100% pure and natural caramel ingredients for B2B food
and beverage producers. The Company produces dry powder and liquid caramel ingredients that strengthen the
'signature' of a wide range of bakery, instant hot drinks, meat, meat replacers and savoury food products as well
as (alcoholic) beverages. Royal Buisman's products deliver taste, aroma, colour and texture enhancement to its
customers, providing a unique experience for end-consumers and a cost-effective and natural ''clean-label" alternative.
Royal Buisman was acquired in 2016 by Prinsen Berning, a group that is ultimately controlled by Bencis Capital
Partners. While the coffee powder business of Royal Buisman was integrated within the group, the natural
caramelised ingredients production remained in Zwartsluis as an independent subsidiary. Since the focus of the
group shifted to the B2B active nutrition segment, Prinsen Berning decided to sell Royal Buisman.
With the acquisition, Nactarome further broadens its product assortment of natural ingredients for speciality
products. Furthermore, the company strengthens its customer base with blue-chip food and beverage
companies, who are primarily based in Europe. Royal Buisman and Nactarome envisage strong collaborative
opportunities in several end-markets as well as diversifying the customer base of the Company. Nactarome has
a strong foothold in Asian markets, that Royal Buisman could benefit from.
The sale of Royal Buisman was overseen by Squarefield, a Food & Agri focused corporate finance advisor with
offices in Amsterdam, Frankfurt, and Antwerp.
Robert Hoopman – CEO Royal Buisman: "The Buisman team is excited to become part of the Nactarome group,
an organisation that is well-known in the market for its focus on high-quality natural ingredients. Our products
are complementary to the existing assortment of Nactarome and we share the same values and strategy. We are
thankful for Squarefield's long-term support and in-depth knowledge of the ingredients market."
Renske Vriend – Investment Director Bencis Capital Partners: "This transaction benefits the strategy of both
parties involved. On the one hand Prinsen Berning can have a more focused approach on the active nutrition
market, and on the other hand, Royal Buisman can continue its strategy of offering high-quality natural
ingredients to global blue-chip customers as part of a dedicated functional ingredients supplier. Our cooperation
with Squarefield went as expected, Squarefield is a long-term partner to Bencis in global food and agri."
About Royal Buisman
Royal Buisman (www.royalbuisman.com) is a supplier of natural caramelised ingredients for the international
food and beverage industry. The Company is a market leading expert in natural, clean label caramel ingredients
that are used in bread, hot drinks, savoury & convenience, fine bakery and meat & meat replacer products. Royal
Buisman is headquartered in Zwartsluis, The Netherlands.
About Nactarome
Nactarome (www.nactarome.eu) is a producer of colours, flavours and ingredients for the food, beverage and life
sciences industries. It has a strong European presence with specialised manufacturing plants and commercial
offices and serves over 4,500 customers across 100 countries worldwide. The company employs more than 500
employees worldwide and is headquartered in Milan, Italy. Nactarome is a portfolio company of TA Associates, a
US-based private equity fund with offices around the world.
About Bencis Capital Partners
Bencis is an independent investment company that supports business owners and management teams in
achieving their growth ambitions. Working out of offices in Amsterdam, Brussels and Düsseldorf, Bencis has been
investing in strong and successful businesses in the Netherlands, Belgium and Germany since 1999.