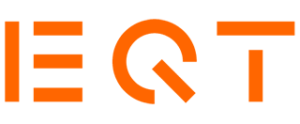 Marvin Holding Limited (a holding company owned by EQT V Limited and its co-investor) ("Marvin") has entered into an agreement to sell 12,586,941 shares in AcadeMedia AB (publ) ("AcadeMedia") to 12 high quality Swedish and international investors including Mellby Gård AB.
After the sale, Marvin owns 11,511,385 shares, corresponding to approximately 12.1% of the total number of shares in AcadeMedia. The shares in AcadeMedia that Marvin holds after the sale will be subject to a so-called lock-up, up to and including the date of publication of the Company's first quarterly report for 2017/2018, which is expected to be published on October 26, 2017, subject to customary exceptions or written consent from Carnegie Investment Bank AB (publ) ("Carnegie") and Scandinavian Enskilda Banken AB (publ) ("SEB"). Mellby Gård AB, anchor investor in the listing of AcadeMedia, will through the transaction increase its holding in AcadeMedia from approximately 20.1% to 21.1% of the total number of AcadeMedia shares.
Carnegie and SEB acted as advisors in the transaction.