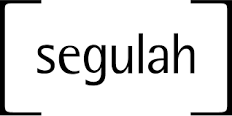 Segulah V's portfolio company Sandbäckens acquires Rörproduktion
Sandbäcken's continues on its expansion strategy with the acquisition of Rörproduktion Sverige AB through its parent company Sandbäcken Utveckling AB.
Rörproduktion is a heating and sanitation contractor founded in 2010 by André Roos. In the past few years, Rörproduktion has successfully grown from 4 to 160 employees, with annual revenues reaching SEK 240 million. The business is active in Norrköping, Linköping, Nyköping, Katrineholm and Stockholm. André Roos will remain in the business as an important co-worker and part-owner, with continued responsibility for developing the business.
This is Sandbäckens' third strategic acquisition and a part of the Company's continued expansion plan. Through the acquisition, Sandbäckens further strengthens its position as one of Sweden's leading heating and sanitation contractors.
"Rörproduktion is a very successful business which has shown stable and profitable growth under the leadership of André Roos. I am convinced that the culture and ambition of Rörproduktion's organization will contribute strongly to Sandbäckens' continued development. I look forward to supporting Rörproduktion in its continued growth as an important part of Sandbäckens", says Håkan Bergqvist, Chairman of Sandbäckens.
About Sandbäckens
Sandbäckens is a leading contractor and service provider in heating, sanitation and sprinkler systems with a growing presence in industrial service. The company was founded in Linköping in 1993 and now has subsidiaries in 23 different locations in Sweden. Sandbäckens is owned by Segulah V L.P., management and directors of the board.
In 2017, Sandbäckens acquired the sprinkler companies Sprincom AB and Mälar Sprinkler AB. With the acquisition of Rörproduktion and the strong organic growth of the combined businesses, Sandbäckens annual revenues will reach SEK 1.2 billion and employ 700 people.
For further information, please visit www.segulah.com or contact:
Håkan Bergqvist, Chairman, Sandbäckens, +46 70 212 32 21
Peter Johansson, CEO, Sandbäckens, +46 70 538 52 39
Percy Calissendorff, Partner, Segulah Advisor AB, +46 73 347 62 81