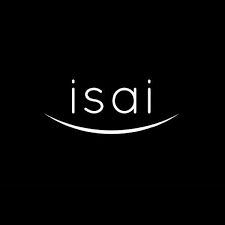 SILVR, THE FRENCH REVENUE BASED FINANCING COMPANY, COMPLETES A €18 MILLION FUNDRAISING OPERATION
Silvr announces a Series A fund raising operation of 130 million euros (including 18 million euros in equity and 112 million euros in debt) led by XAnge, Otium, Bpifrance, Eurazeo, ISAI and business angels : Alexandre Prot and Steve Anavi (co-founders of Qonto), Raphaël Vullierme (co-founder of Luko), Louis Chatriot (co-founder of Alma) and Pierre Dutaret (co-founder of Libeo)

By completing the largest fundraising operation in the Revenue Based Financing (RBF) sector in Continental Europe, Silvr becomes the European Operating System for financing digital companies and is recruiting 100 employees in 2022 to support its growth and develop its financing platform

After financing more than 100 companies in just one year after its launch, the company announces the upcoming creation of its own debt fund as well as strategic partnerships with banking players in 2022
A success story for the French Revenue Based Financing specialist
A French fintech company created by two serial entrepreneurs Nima Karimi and Grégory Tappero, Silvr, which gives companies access to a new form of financing, has accomplished a genuine exploit. After starting in 2020 by financing a dozen companies in equity for a million euros, then raising seed capital of €3 million at the beginning of 2021, the startup has recruited around twenty employees and financed more than 100 companies, including the most attractive French gems such as Pixpay, Cuure, Poiscaille, Lovys or Partoo.
Silvr has imported into Europe Revenue Based Financing, the "next big thing" in the fintech sector, an innovative financing model that enables companies to finance their growth while preserving their capital.
"As an entrepreneur for the past decade, I have been faced several times with the complexity of financing my startups. Banks are reluctant to grant bank loans to digital companies that do not have assets to provide as collateral.The complex and time-consuming journey of raising equity funds concerns only a handful of companies. I founded Silvr to democratise RBF in Europe, promote fairer access to capital and allow tens of thousands of entrepreneurs who create tomorrow's services to unlock their growth potential", says Nima Karimi, CEO and co-founder of Silvr.
A single mission: to provide those who create tomorrow's businesses with the means to succeed
By creating the most founder-friendly financing solution possible, Silvr's mission is to help entrepreneurs succeed. It is essential for them to be able to access funds easily to accelerate the growth of their business, without having to pay onerous counterparties. Silvr has developed a platform that allows it to adapt to all digital business models: SaaS, subscription model, e-commerce, mobile apps, etc.
Financing offers are calculated using a model developed by the startup to assess the performance of companies and their growth potential by analysing thousands of complex data (single visitors, turnover, average basket, return on ad spent of paid media campaigns, attrition rates, etc.) as well as industry-specific data. This system allows the fintech company to forecast the company's future revenues and provide the necessary financing within 24 hours.
Focus on clients financed by Silvr:
On average, companies financed by Silvr saw 64% growth two months after granting their financing

99% of customers financed by Silvr refinance with Silvr

29% of Silvr financing is granted to companies created by women

35% of companies financed are also supported by venture capital investors
"We are proud to announce this new fundraise, which is a great sign of confidence in the Silvr model. This reinforces our vision and ambition: to contribute to the growth of the digital economy in Europe thanks to our unique financing platform. We will be able to significantly accelerate our development thanks to the recruitment of around a hundred employees, set the first milestones in the creation of our own debt fund and develop technological partnerships with banks," says Nima Karimi.
About Silvr
Silvr is reinventing financing for digital companies. As the European leader in Revenue Based Financing, Silvr has developed an Operating System that allows digital companies (SaaS, e-commerce, etc.) to access a portion of their future revenue in less than 24 hours. Silvr financing is based on Silvr Analytics, a proprietary technology platform that connects to software used by digital companies (CMS, PSP, billing software, advertising, etc.) and their professional bank accounts (via open banking) in order to assess their past performance and predict their future revenue. Based in Paris, Silvr is supported by XAnge, Otium Capital, Bpifrance, ISAI, Eurazeo and has financed more than 100 European companies to date.
More information about Silvr: Silvr.co, LinkedIn, Facebook, Twitter
Press contact
Jihane Teretal
06 08 27 68 85
silvr@jt-conseil.com