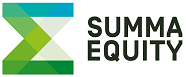 Sortera Group AB acquires 100% of the shares in BIG BAG Group AB and thereby strengthens its position as one of the leading companies in the industry for collection and recycling of construction waste in Sweden.
"The industry is undergoing a period of significant change and it is now time for BIG BAG to take the next step in its development. I am confident that Sortera Group is the right owner for BIG BAG at this stage and beyond" says BIG BAG Group CEO Pierre Grubbström.
"Through the acquisition of BIG BAG we can provide the construction market with a complete range of waste services in Stockholm. BIG BAG has been an important player in the waste market for a long time and developed a very strong brand. BIG BAG's offer will continue to develop under Sortera Group's management. By adding BIG BAG to Sortera's already strong organization, we look forward to delivering an even better customer experience and thereby strengthen the group's brands", comments Sortera Group CEO Conny Ryk.
"Since we acquired Sortera Group a year ago, we have embarked on a growth journey by broadening the business and expanding into new geographic markets. The acquisition of BIG BAG is an important milestone in Sortera's strategic development. We strongly believe that the combination of the two companies represents a strong strategic fit that will enable us to continuously improve our customer offering and sustainability efforts", says Johannes Lien, Partner at Summa Equity and Chairman of the Sortera Group.
For more information, please contact:
Conny Ryk, CEO Sort Group AB, +46 70 775 5310
About Sortera Group AB
Sortera Group AB is one of the leading companies in the collection and recycling of construction waste in Sweden. Sortera has operations from Ystad in the south to Gävle in the north. After the acquisition of BIG BAG, the company has approximately 200 employees and a turnover of approximately SEK 600 million pro forma 2017.
About Summa Equity
Summa Equity was founded in 2016 by partners with a common vision of building a leading specialized private equity company in the Nordic SME market, positioned to capitalize on the investment opportunities created by the thematic mega trends expected to drive long-term growth. The company focuses on sectors linked to four megatrend driven themes: resource scarcity, energy efficiency, changing demographic and tech-enabled business. Summa Equity closed its first fund in February 2017 with investment commitments of SEK 4.5 billion.