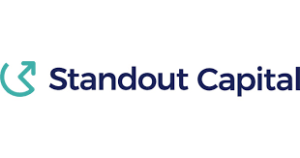 Neptune Software raises €7.5 million by partnering with Standout Capital to fuel international growth. Neptune Software is a low-code development platform used by global customers to get more out of their ERP systems and a faster way to deliver any app or solution, while integrating all areas of their business, regardless of their backend, cloud platform or architecture.
The digital transformation of enterprise systems
Neptune Software is a leading low-code development platform.
Since 2011, Neptune Software has been successful in helping global companies create enterprise applications, at record speeds and significant cost savings.
The Neptune Digital Experience Platform provides one of the most effective ways to develop, integrate and make any application functionality available across mobile, desktop and offline—bringing award-winning UX capabilities.
Based in Norway, Neptune Software has more than 400 customers worldwide with more than 1.4 million licensed users, and employs 30 people with HQ in Oslo and sales offices in Germany and the US.
Revenue was over €5 million in 2017 and the company is growing fast with profitability.
To learn more, please visit Standout Capital's website: