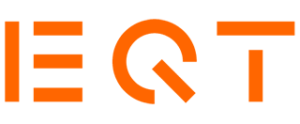 The quote "A little rain never hurt anybody" is not a wise recommendation. At least not if you ask EQT portfolio company StormGeo – the leading provider of weather intelligence and decision support for companies operating in tough climate conditions at sea and onshore.
With the acquisition of Nautisk, a global leader within digital charts and publications, StormGeo takes an important step in becoming a one-stop-shop for digital navigation and planning for the modern maritime industry.  
In times of increasing climate change and extreme weather, the need for agile and foreseeable forecasting has never been greater. Headquartered in Bergen, Norway, StormGeo is a trusted partner for companies operating in challenging weather conditions within shipping, oil and gas, renewable energy, aviation, media and cross industries. The company's diverse employee base, consisting of meteorologists, oceanographers and data scientists, provides tailored weather decision support and route guidance to over 9,000 ships and 1,300 offshore locations on a 24/7 basis, amongst other services.

The add-on of Nautisk is a strategic step in StormGeo's mission to provide the most innovative and future-proof decision support solutions and services for weather-sensitive operations. With more than 100 years of industry experience, Nautisk offers state-of-the-art digital solutions for vessel navigation, including charts, voyage planning and a digital publication library. Nautisk complements StormGeo's current maritime solutions and with the add-on, StormGeo will create a unified and complete onboard-to-onshore software platform for maritime navigation and planning.

Rikke Kjær Nielsen, Partner at EQT Partners and Investment Advisor to EQT Mid Market, comments: "The acquisition of Nautisk aligns well with StormGeo's ambition of becoming the undisputed global leader within premier shipping services. With the combination of Nautisk, StormGeo further cements its position as an industry leader within digital solutions, enabling it to be a trusted partner to its customers on their digital journeys. EQT is excited to support the management team through the next phase of digital transformation".

Since EQT Mid Market's acquisition of StormGeo in April 2014, the company has expanded steadily and has grown to become a truly global champion within its sector. Following the acquisition of Nautisk, StormGeo will employ more than 400 employees from 27 offices, including six operations centers operating 24/7/365 supporting customers worldwide, across 15 countries.

During its ownership period, EQT has supported StormGeo in accelerating its digital transformation and strengthening its analytical offering. Actions include completing the strategic add-on acquisition and integration of Silicon Valley-based leader within ship routing and fleet performance, Applied Weather Technology (AWT), as well as launching "Advanced Fleet DSS", a fleet performance software allowing customers to optimize their fuel consumption based on advanced analytics.

Moreover, StormGeo continues to invest substantially in future-proofing its portfolio to offer its customers state-of-the-art services through the research and development of next generation products within machine learning and advanced analytics.