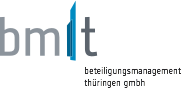 InflaRx, the biopharmaceutical company developing new therapeutics in the terminal complement space, yesterday announced the pricing of its initial public offering of 6,667,000 common shares at an initial public offering price of $15.00 per common share, for total gross proceeds of approximately $100 million. In addition, InflaRx has granted the underwriters a 30-day option to purchase up to an additional 1,000,050 common shares at the public offering price, less underwriting discounts and commissions. All of the common shares are being offered by InflaRx.
The shares started trading on the NASDAQ Global Select Market on November 8, 2017 under the ticker symbol "IFRX."
J.P. Morgan, Leerink Partners and BMO Capital Markets acted as joint book-running managers for the offering.
bm|t has been an investor in inflaRx from day one and is extremely proud have supported yet another success story from Thuringia.
About InflaRx: InflaRx is a clinical-stage biopharmaceutical company focused on applying its proprietary anti-C5a technology to discover and develop first-in-class, potent and specific inhibitors of C5a.
Contacts:
InflaRx GmbH
Prof. Dr. Niels C. Riedemann – CEO
Email: info[at]inflarx.de
Tel: +49-3641-508180
MC Services AG
Dr. Claudia Gutjahr-Loeser
Email: inflarx[at]mc-services.eu
Tel: +49-89-210 2280