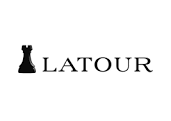 Swegon, a wholly owned business area within Investment AB Latour, has acquired Zent-Frenger GmbH.
Zent-Frenger is a leading provider of radiant ceilings in Germany and in addition develops and sells customized commercial heat pumps and concrete activation products. Zent-Frenger's products are used to create a comfortable indoor climate in commercial buildings such as offices and hotels, as well as residential apartment buildings.
The company develops and assembles its products in Heppenheim, Germany. The company employs about 100 staff with a turnover in 2017 of 29 MEUR.
"As 'The Indoor Climate Company', radiant ceilings is a natural addition to our room unit product portfolio. It is a growing product segment in Continental Europe, due to its high comfort characteristics", says Hannu Saastamoinen, CEO Swegon. "Zent-Frenger's highly customized heat pumps is also a strong complement to our existing commercial heat pump offering. Overall, there are numerous synergies we look forward to pursuing together. This acquisition also substantially strengthens our market presence in Germany, being one of the focused growth markets for Swegon".
"Swegon and Zent-Frenger is a very good match with a shared focus of delivering optimal indoor climate to commercial buildings. We look forward to continued development of the Zent-Frenger business as part of Swegon Group", says Andreas Linger, Managing Director of Zent-Frenger.
The acquisition is subject to approval by antitrust authorities and closing is expected during October.
The Latour Group's net debt increases with 18 MEUR through the transaction.
Göteborg, September 5, 2018
INVESTMENT AB LATOUR (PUBL)
Jan Svensson President and CEO
For further information, please contact:
Hannu Saastamoinen, CEO Swegon, +46 31 89 58 10
Gustaf Ahlenius, Director Corporate Development Swegon, +46 31 89 58 19
Swegon Group AB is a company in the Latour Group which manufactures and sells products and systems for an optimal indoor climate. The Swegon group has 2,200 employees with a turnover of about SEK 4 billion.
Investment AB Latour is a mixed investment company consisting primarily of a wholly-owned industrial operations and an investment portfolio of listing holdings in which Latour is the principal owner or one of the principal owners. The investment portfolio consists of ten substantial holdings with a market value of about SEK 53 billion. The wholly-owned industrial operations has an annual turnover of about SEK 10 billion.