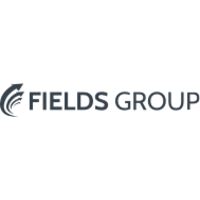 Beverwijk and Katwijk, September 14, 2023 – Dutch ventilation specialist Steboma has acquired industry peer Vink Group from investor FIELDS Group. Through this acquisition, the Steboma Group strengthens its position in the designing, engineering, production and installation of ventilation systems within the non-residential market and the group's annual revenues now amount to approximately €90 million. Vink Group will continue to operate as an independent organization within the broader Steboma Group, with its management team remaining unchanged.
Vink Group specializes in the designing, engineering, production and installation of ventilation systems in the non-residential segment of the ventilation market. The company serves its clients as a "full installer" through its subsidiary "Induct", as a subcontractor for general installation companies through its subsidiary "Vink Systemen" and as supplier and knowledge partner to a wide range of installation companies through its subsidiary "VSL Air". Vink's ventilation solutions are widely used and the company is well known for its leading ventilation solutions for the pharmaceutical, high-tech, agro-tech and food market. Vink serves various large clients in these sectors, including Johnson & Johnson, Bristol Meyers Squibb, and VU Medical Center.
"The Steboma Group has a clear ambition to become the leading ventilation specialist in the Netherlands, with activities in the new-build residential market, the non-residential market, renovation projects and the maintenance of ventilation systems. The acquisition of Vink Group aligns well with this ambition, given their deep-rooted knowledge and expertise in delivering ventilation solutions within the non-residential market. With Vink, the Steboma Group is even better equipped to provide our clients with ventilation solutions that contribute to a clean working or living environment and that contribute to solving their sustainability challenges," says Marco Koster of Steboma. "With this acquisition, our organization also expands significantly and our workforce now amounts to approximately 240 employees. We look forward to the future collaboration with Vink's management team and we are excited to welcome their talented employees into the broader Steboma Group."
Dick Kremers, CEO of Vink Group, states, "We are delighted that Vink will join the Steboma Group. Over the past years, in partnership with investor Fields Group, we managed to redefine Vink's strategy and have made significant progress with the company. Vink is now well equipped for the future, making this a logical moment for a change of ownership. Vink and Steboma align well in activities and culture, and we can benefit from each other's extensive expertise, broad customer network and strong reputation. We are furthermore convinced that, with the support of the Steboma Group, Vink can make significant investments and scale further in the coming years."
Fabianne Onderwater, Investment Director at FIELDS Group, adds, "Vink has undergone a remarkable development in recent years, thanks to a clear strategy and substantial investments in the business and organization. The clear strategy and substantial investments have resulted in strong growth and a unique position in attractive end markets, led by a robust and future-proof team. The combination with Steboma is a logical next step for Vink, and we wish Steboma/Vink all the best for the future."
The acquisition of Vink is part of Steboma Group's buy-and-build strategy that was launched last year when pan-European private equity firm Waterland became a shareholder and strategic partner for the future of the Steboma Group in October 2022. To realize its ambition to build a leading ventilation specialist, Steboma actively seeks for partnerships with other specialists in air technology, both in the residential and non-residential segment.
About Steboma
Steboma is a ventilation specialist focusing on the large-scale residential segment in the Netherlands. The company has become one of the leading ventilation specialists and is the preferred partnering for a wide range of well-known construction firms. Steboma employs approximately 100 people and also has a sizeable, flexible workforce. The company has facilities in Beverwijk, Schagen and IJsselstein. For more information, please visit www.steboma.nl.
About Vink Group
The companies within the Vink Group design, supply, install, and maintain air technical infrastructure in businesses across various sectors, including utility, life science, (tech) industry, food, and agro-tech. Vink Group's solutions are installed at various locations in the Netherlands and abroad. The company employs approximately 155 permanent staff members and 125 temporary workers, with its headquarters in Katwijk. For more information, please visit www.vinkgroep.com.
About FIELDS Group
FIELDS Group is an entrepreneurial, hands-on investor focused on developing businesses with potential. FIELDS invests in companies headquartered in the Benelux and DACH regions and achieves fundamental transformations with its team. For more information, please visit www.fields.nl.