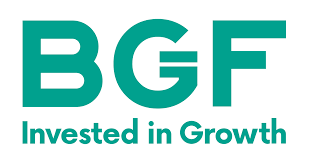 Healthtech company TidalSense, formerly Cambridge Respiratory Innovations (CRI), has closed a £7.5 million funding round. 
The round was led by BGF and Downing, with the capital going towards building out TidalSense's diagnostics business further, and targeting the primary care and diagnostics provider market in the UK.
BGF has backed TidalSense since 2020 and is continuing to support its growth following this latest investment, which has also seen the business complete a major rebrand and change of name.
The Cambridge-based company has created a handheld medical device (N-Tidal) that detects changes in lung function sensitively, and enables quicker, more accurate and automated diagnosis of chronic obstructive pulmonary disease (COPD), with asthma to follow.
COPD and asthma currently affect 1/10 of the world's population—a figure that is rising steadily. It is one of the costliest conditions within healthcare systems, with the majority of costs associated with hospitalisations due to patient exacerbations in the later stages of disease. Early detection and diagnosis have the potential to slow the trajectory of the disease and, globally, the COPD and asthma diagnostics and monitoring market is estimated to be worth $8.2 billion per year.
Dr Ameera Patel, CEO of TidalSense, commented: "COPD is the third leading cause of death in the world and prevalence of respiratory diseases is rising. But the current clinical pathway for COPD diagnostics is stuck in the 1800s, and is ineffective, inefficient and expensive. In England alone, the NHS estimates that a third of people with hospital admissions from COPD have not been diagnosed, by which point their disease has progressed, their quality of life has deteriorated, and the cost to the healthcare system has ballooned.
Quick, reliable and accurate diagnostics have the potential to slash waiting lists and slow the trajectory of respiratory diseases. That's why we've developed N-Tidal, which will enable earlier, accurate detection of COPD and will result in better patient outcomes and reduced costs for healthcare environments in the long-term.

Dr Ameera Patel, CEO, TidalSense
Tim Rea, head of early stage at BGF, commented: "As investors, we are focused on supporting transformational innovation. We have evaluated a broad range of propositions that involve the application of machine learning and are excited by the opportunities in the healthcare sector where we see scope to apply new tools to unmet needs."
"The number of people living with respiratory diseases, particularly COPD and asthma, is rising globally, yet diagnosis and management are poor and expensive. The current standard of care leads to increased hospitalisations and deaths, and puts additional burden onto already stretched healthcare systems. TidalSense's solution is a prime example of where advanced machine learning techniques can be applied to deliver faster diagnostics, greater efficiencies and better patient outcomes."