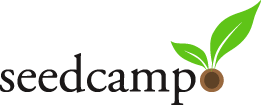 Our planet's natural resources are increasingly under strain due to climate change and overconsumption. Novel and more eco-friendly solutions to how we produce food and essential everyday items are urgently needed to sustain a growing global population.
This is why we are excited to back twig, a UK-based bioengineering company that harnesses an AI-first approach to develop eco-friendly alternatives to everyday ingredients in consumer goods, and replace environmentally harmful chemicals and ingredients (e.g. acetone, palm oil, or isoprene), which are typically produced from fossil fuels, or hyper-intensive farming.
Founded by Dr. Russ Tucker (who previously founded UK cultivated meat pioneer Ivy Farm), Dr. James Allen, and Dr. Satnam Surae, twig is on a mission to radically improve the speed and efficacy of lab-based bioengineering, creating affordable, scalable, and dependable ingredients that producers can use in the everyday items the world relies on.
Dr. Russ Tucker, co-founder of twig highlights: 
"Many of the biggest little ingredients that go into the products we use in our daily lives are hugely damaging for the planet. This needs to change, and this needs to happen fast. (…) through the right combination of  AI and automation, we can deliver a step-change in bioengineering, driving a global transition from unsustainably resourced ingredients to bio-fermented ingredients in a way that benefits everyone – people, producers, and the planet." 
twig's new approach fundamentally reduces the time and costs of conventional bioengineering processes for developing potential ingredient strains. Combining AI and SynBio (synthetic biology), twig relies on three distinct tech pillars:
1) Bio:Builder: a best-in-class biological tool that allows it to create the building blocks to develop its new sustainable ingredients.
2) Grow:Bot: a dependable, programmable, and scalable robotics, enabling the manipulating and analysis of tens of thousands of bacteria variations each month.
3) ML:Bridge: twig's AI connects the dots across the ever-growing standardised and formatted data library generated by Bio:Builder and Grow:Bot. ML:Bridge reviews production yields against target thresholds and recommends pathway improvements.
Since its beginnings in late 2022, twig has already tested thousands of strains through their automated platform in just five short months in the lab.
On why we invested, our Partner Tom Wilson comments:
"We believe the timing is perfect for seeing a real breakthrough in bioengineered products due to advancements in AI and automation. The Twig team have the perfect combination of technical and domain expertise to make their vision a reality and we're thrilled to have the opportunity to partner with them."
We are excited to participate in twig's £3 million seed round, alongside Project A, Zero Carbon Capital, UK Innovation and Science Seed Fund, Gaingels, and expert angels.
For more information, visit twig.bio.