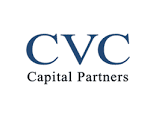 Universal Robina Corporation (URC), one of the largest branded food and beverage companies in the Philippines with a strong presence in the ASEAN region, reached an agreement with private equity firm CVC Capital Partners (CVC) to acquire a 100% stake in Munchy Food Industries Sdn. Bhd. (Munchy's) and its wholly owned subsidiary Munchworld Marketing Sdn. Bhd. from CVC Asia IV for 1.925 billion Malaysian Ringgit on a "cash-free, debt free" basis.
Established in 1991, Munchy's is Malaysia's No.1 biscuit brand that has now flourished into a recognized and successful brand across the region. Munchy's offers a wide variety of offerings across all key biscuit segments with well-loved brands include Munchy's Cream Crackers, LEXUS Cream Sandwich, Oat Krunch, Muzic Wafer, and Choc-O cookies, are available in most retail outlets in Malaysia and more than 50 countries globally.
Irwin C. Lee, President and CEO of URC, said: "URC is delighted to announce the acquisition of Munchy's which will add immediate value to our international product portfolio, and scale up our Malaysian market position to leadership in the Biscuits category. Munchy's, with its strong brands, talented organization, and operational excellence, is a great strategic fit with URC. Together, we will be able to further expand the footprint of URC and Munchy's brands and unlock growth synergies in Malaysia as well as across the ASEAN region.
Alvin Lim, Senior Managing Director of CVC, said: "This has been a highly successful partnership between CVC and the excellent leadership team at Munchy's that has seen the company expand into new geographies and the launch of numerous innovative and delicious products. Universal Robina Corporation is the perfect new home for Munchy's and we wish them the very best for the future."
Rodney Wong, Munchy's CEO, said: "We are excited to become part of URC. This move will allow Munchy's to have access to research and development expertise in multiple categories, enhance market knowledge, route to market, and manufacturing capabilities in countries outside of Malaysia. This will translate to development of innovative forward-thinking offerings to our consumers and strengthen our presence in the ASEAN market. Both companies share a common purpose, values and ambition where we both put people first in everything we do, looking to delight everyone with good food choices and inspire happiness together. We would like to thank CVC for their expertise and support over the last three years and look forward for the next phase of profitable growth for Munchy's."
The transaction has been approved by the board of directors of both companies and is expected to close by December 2021 subject to fulfilment of customary closing conditions.