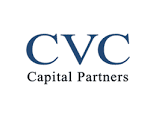 Visma's IT consulting business, focusing on digital transformation, has been a part of the Visma Custom Solutions division and is a leading provider of mission-critical IT solutions and data-driven technologies, powered by 2,000 highly skilled professionals across the Nordic region and in Lithuania, and serving 8,000 customers in the private and public sector.
With its focus on customised software development, the bespoke nature of the new company's business model differs from the rest of the Visma Group, which is centred around SaaS (Software as a Service) and standardised products.
After receiving strong interest in the business from potential buyers in recent months, this led to a closed auction process with a selected group of interested parties. A key rationale for the transaction is that both Visma and the new company can achieve even stronger growth as two separate businesses.
The transaction further streamlines Visma as Europe's leading provider of mission-critical cloud software.
"We believe this is a great outcome for all parties, enabling the IT consulting business to develop even faster and better as an independent entity. For Visma this means even sharper focus on our core business going forward, and additional funds to pursue our ambitious growth strategy", says Merete Hverven, CEO of Visma.
CVC is a leading global alternative investment manager with a global network of 25 local offices. CVC has been active in the Nordic markets for more than 20 years, successfully partnering with numerous companies in the region.
"We are excited about this opportunity to invest and accelerate the growth of the new company, which has an impressive track record under Visma's ownership. The business is well positioned to continue its growth journey in delivering large digital acceleration projects across all Nordic countries, and we look forward to working with its talented team to accelerate this development", say Christoffer Sjøqvist, Senior Managing Director and Head of CVC Denmark and Leif Lindbäck, Partner and Head of CVC TMT EMEA.
A leading player in the Nordics
Visma Custom Solutions has a best-in-class track record of profitable growth, growing 22 percent annually on average over the last five years, to 280 million Euros in revenues in 2021, making it one of largest Digital IT Services companies in the Nordics.
The new company's projects span the entire software and app development lifecycle, leveraging capabilities in GovTech, analytics, cybersecurity and cloud. It will have 30 offices across the Nordic region and in Lithuania, with the headquarters to be located in Copenhagen.
CVC will support the new company's existing management team and employees to grow and develop its leading market position through both organic growth and future acquisitions, under a new brand.
Current Division Director of Custom Solutions, Carsten Boje Møller, will assume the role of CEO in the new company.
"This is a great opportunity for us to create a leading Nordic IT consulting business, focused on digital transformation. I am very excited to get CVC on board, as they have a clear ambition to support our strategy and growth ambitions. This has been the most important criteria when choosing the right owner for our new company, and we look forward to working with them to accelerate our growth as an independent company", says Møller.
Financial terms are not disclosed.