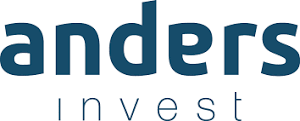 On the 14th of September 2018 Anders Invest acquired a 40% stake in Visscher Caravelle from Genemuiden (NL). This company is the worldwide number 1 in the production and sales of car mats. The rapidly growing company is realizing a turnover of more than € 140 million this year and has approximately 1,700 employees. The DNAs of Anders Invest, the current owners and Visscher Caravelle fit well together, which means a growth of to € 200 to € 300 million annual turnover is possible.
The company produces textile and rubber (TPE) car mats and related products such as trunk mats and wall cladding for vans. She is a first-tier ("tier-1") supplier to almost all major car manufacturers. With production sites in Poland, Mexico, China and Malaysia and sales teams in many countries, she is close to her customers. The company invests substantially in product and process development in order to stay ahead on weight reduction, sustainability, recyclability and cost price of car mats. With a distinctly modern vision on growth and development of its – on average young – employees, Visscher Caravelle focuses on a culture of transparency, trust and care for each other in all locations.
The company, founded in 1952, grew rapidly from around € 60 million turnover in 2009 to more than € 140 million turnover in 2018. Customers are very satisfied with quality and delivery reliability and keep awarding new car models. Through new customers and expansion of the product portfolio, the management sees sufficient opportunities in the coming years to achieve a turnover level of more than € 250 million. Visscher Caravelle sought for this growth ambition a partner that respects the character of the company, strengthens the strategy and adds professionalism. The long-term perspective of Anders Invest and its expertise in international production companies results in a good match. In addition to the investment by Anders Invest, the capital base will be strengthened by an extension of the credit facility by Rabobank and Bank Santander with approximately € 8 million.
 Gert-Jan Huisman becomes Chairman of the Supervisory Board on behalf of Anders Invest. In addition to Jur Zandbergen (ex-CFO at the Dutch branches of BASF, Syngenta and Johnson Polymers) as representative of the current owners, Han Hendriks will also be a member of the Supervisory Board. Mr. Hendriks is CTO at Yanfeng Automotive Interior Systems (formerly Johnson Controls Interiors), a tier-1 company in interior components with approximately $ 9 billion in sales. Mr. Hendriks is an authority in the field of car interiors and has a sharp vision of the increasing importance of the interior through the development of autonomous, electric (shared) cars.