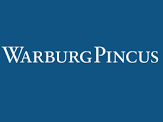 Warburg Pincus Global Growth 14 represents Warburg Pincus' largest fundraise in its nearly 60-year history
WPGG14 closed at $17.3 billion, exceeding its original target of $16 billion as well as the firm's $15 billion predecessor flagship fund
Core growth-oriented investor committed to a diverse, differentiated portfolio characterized by high-conviction theses and strong operating performance
NEW YORK – October 10, 2023 – Warburg Pincus, the oldest private equity firm and a leading global growth investor, today announced, together with any parallel funds, the successful close of its latest global flagship fund, Warburg Pincus Global Growth 14, L.P. ("WPGG 14").  WPGG 14 was launched in 2021, targeting a fund size of $16 billion. Despite a challenging fundraising environment for private equity firms generally, WPGG 14 was met with very high investor demand and significantly exceeded expectations, closing on $17.3 billion of capital.  WPGG 14 is the largest-ever fundraise in the firm's 57-year history, exceeding the previous global flagship fund, Warburg Pincus Global Growth, which closed on $15 billion in 2018.
The capital committed gives Warburg Pincus a large, dedicated pool of capital to pursue a global set of opportunities for investment in growth companies within the firm's key industry sectors. The firm remains committed to constructing a differentiated and diversified portfolio characterized by high-conviction theses and strong operating performance. Significant investments made to date in WPGG 14 include Simtra BioPharma Solutions (formerly Baxter's BioPharma Solutions business), Ensemble Health, EverBank, Internet Brands, Norstella, Oona Insurance, ParetoHealth, and Watertec India.
"The overwhelming success of this fundraise was driven by strong support from both existing and new investors who recognize and support our growth investment model and our ability to manage risk across market cycles. We are grateful for their ongoing support, especially amidst an uncertain macro landscape and one of the toughest ever fundraising environments. Given that back-drop, we remain disciplined about investment pacing and prioritizing high conviction themes.  Additionally, geographic and sector diversification coupled with over five decades of investment experience fundamentally drives our consistency – especially in uncertain moments," said Chip Kaye, CEO, Warburg Pincus.
"This is a challenging period for investors, with rising rates and geopolitical tension, but also new promise from this wave of innovation.  This puts a premium on diversification, a careful and disciplined approach to investing, and deep expertise on the shifting frontiers of technology, across sectors and economies.  We look forward to continuing to navigate the ever-shifting mix of opportunities and challenges, partnering with excellent management teams to build great companies," said Timothy Geithner, Chairman, Warburg Pincus.
WPGG 14's limited partners include existing investors in Warburg Pincus' current funds as well as new investors to the firm. The investors represent a diversified mix of leading public and private pension funds, sovereign investors, insurance companies, endowments, foundations, fund of funds, family offices, and high-net-worth individuals.
"We are well positioned to take advantage of the current market environment and will continue to build a globally diverse, sustainable portfolio for our investors. One of our distinguishing characteristics is our team's ability to work collaboratively across distinct industry groups with deep domain expertise to identify new and emerging trends around the world. We are excited about the current investment landscape and are looking forward to putting this capital to work as a partner of choice with innovative management teams across the globe," said Jeff Perlman, President, Warburg Pincus.
Since its founding in 1966, Warburg Pincus has predominantly pursued a strategy of thesis-driven growth investing at scale, adding a global component to this strategy nearly four decades ago. The foundation of the firm's investment strategy has always been identifying and partnering with talented entrepreneurs and management teams who are committed to building sustainable companies and who are aligned with our investment teams' specific theses. Warburg Pincus believes this approach positions the firm well for attractive risk-adjusted, long-term returns across economic and capital markets cycles.
Kirkland & Ellis LLP served as legal advisor for WPGG 14.
About Warburg Pincus
Warburg Pincus LLC is a leading global growth investor. The firm has more than $83 billion in assets under management. The firm's active portfolio of more than 250 companies is highly diversified by stage, sector, and geography. Warburg Pincus is an experienced partner to management teams seeking to build durable companies with sustainable value. Founded in 1966, Warburg Pincus has over 55 years of investing experience in North America, over 30 years in Europe and over 25 years of experience in Asia. The firm has raised 21 private equity and 2 real estate funds, which have invested more than $112 billion in over 1,000 companies in more than 40 countries. Warburg Pincus is headquartered in New York with offices in Amsterdam, Beijing, Berlin, Hong Kong, Houston, London, Luxembourg, Mumbai, Mauritius, San Francisco, São Paulo, Shanghai, and Singapore. For more information, please visit www.warburgpincus.com. Follow us on LinkedIn.
Contact
Americas
Kerrie Cohen | Managing Director, Head of Communications, Americas
T: +1 212 878 9207
E: kerrie.cohen@warburgpincus.com
Asia
Lisa Liang | Senior Vice President, Head of Marketing and Communications, China and Southeast Asia
T: +86 (10) 8529 2508
E: lisa.liang@warburgpincus.com
Europe
Jenna Ward | Europe Communications Director
T: +44 20 7306 3805
E: jenna.ward@warburgpincus.com