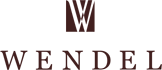 Wendel's Executive Board has decided to cancel 943 943 shares held in treasury, or 2% of its share capital, pursuant to the authorization given by the Supervisory Board. This cancellation follows the repurchase of these shares by the Group, as part of its share buyback program. Since the start of the year, Wendel has repurchased 473,369 of its own shares in the market.
The cancellation is accretive for Wendel shareholders in that it allows them to benefit from the steep discount at which the share is trading with respect to net asset value.
As of October 31, 2017, the number of shares comprising Wendel's share capital is 46,253 210, after the share cancellation and Wendel held 1,429,638 of its own shares in treasury (excluding liquidity contract).