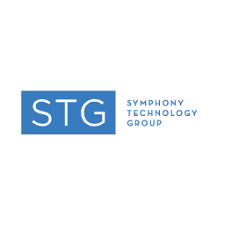 EnterWorks MDM/PIM Clients are First to Gain Seamless Capability to Ensure Complete Accuracy of Product Pages Across Selling Platforms
Bothell, WA – November 12, 2020 – Winshuttle, the provider of the EnterWorks industry-leading Master Data Management (MDM) and Product Information Management (PIM) platform announced it is partnering with Content Status to provide clients with the capability to automate product page auditing. Content Status is a new utility that fully automates product page content auditing for brands and retailers. The new partnership will allow EnterWorks clients to ensure pages are live and accurate across all of their selling platforms.
"We are pleased to be the first MDM/PIM platform to offer Content Status as part of our ongoing mission to be proactive in integrating new capabilities in the EnterWorks platform," said Kerry Young, Vice President and General Manager of EnterWorks at Winshuttle. "Up until now, we haven't found an easy, affordable way for our client's to audit and monitor all their product pages so most companies don't do it."
According to Content Status, over 52% of product pages fail minimum quality standards and over 10% have critical errors, driving lower conversions and expensive returns. The Content Status tool fully automates the entire auditing and monitoring process, providing clarity and transparency as to what is wrong, where, and how to fix it.
"We like that they're 100% focused on page auditing versus trying to do everything. It allowed them to focus on building the best solution to solve the problem. And their self-service, usage-based model is the only one that makes sense for our clients.
The new partnership will allow Winshuttle clients to initiate an audit job of retailers from within the MDM/PIM platform. The Content Status tool then audits the page, grades for quality, flags hard to find errors, highlights used keywords, and defines the Perfect SKU® – all in just minutes. It also features an interactive editing process that ensures the right improvements or users can make the edits right within EnterWorks.
"We are excited to partner with Winshuttle to help them complete the ideal cycle: organized product content, syndication, and now auditing to ensure the right content is live, complete, accurate, and optimized. Unfortunately, pages disappear, are incorrectly categorized, or content gets changed without approval, crushing the bottom line."
"Business teams now have an easy and affordable tool that gives them critical page insights in minutes and the tools to make the improvements, " said George Koenig, Content Status co-founder. "If you're selling online, then you want to start each day with the peace of mind knowing that all your product pages are live and selling."
For more information about Winshuttle and the EnterWorks platform, please visit winshuttle.com/enterworks.
About Winshuttle
Over 2,400 enterprises across the globe trust Winshuttle's automation, product information management (PIM), and multi-domain master data management (MDM) software to drive business results at scale, become more agile and transform digital into a competitive advantage.
Winshuttle's EnterWorks solution is a Multi-Domain MDM & business process automation solution provider that powers leading brands such as Fender, GSK, Thomson Reuters, Mary Kay, IDEA, US Foods, Ecolab, Carhartt, Rich Products, and many more. The EnterWorks platform is highly ranked by industry analysts as a Multi-Domain Master Data Management hub with deep Product Information Management (PIM) and Digital Asset Management (DAM) capabilities. Our flexible platform enables customers to deliver high-quality data and experiences across systems, channels, and audiences. Learn more at winshuttle.com/enterworks.
About Content Status
Content Status is a new utility that fully automates product page content auditing, insights, and monitoring for retailers, brands, distributors, and agencies. Featuring customizable content grading, error-flagging, proprietary rule builder, and the Perfect SKU® algorithm, the subscription service requires no on-boarding, no programming and no IT involvement. For more information, visit contentstatus.com.
Press contact
Mary Lee
425-527-6639