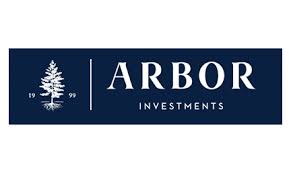 Arbor Investments ("Arbor"), a specialized private equity firm focused exclusively on food, beverage and related industries announces several new hires to the firm's Functional Discipline Team and Investment Team.
FUNCTIONAL DISCIPLINE TEAM
Jim Freeman has joined Arbor as Partner, Chief Financial Officer and Director of Investor Communications, with his role as CFO effective upon J. David Foster's retirement. Freeman brings nearly 30 years of finance and accounting leadership experience, most recently as Senior Vice President of Capital Markets and Strategy at MGM Resorts International. Jim's responsibilities included oversight of global capital raising, M&A, Treasury, Investor Relations and various strategic initiatives. His previous roles include serving as the CFO of Fontainebleau Resorts and as an investment banker at Banc of America Securities.
Nancy Fox has joined Arbor as Chief People Officer. Fox most recently was Chief People Officer at KBP Investments. Her professional experience spans public and private organizations leading and elevating human resource functions and organization cultures at KBP, Triumph Foods and its joint ventures with Seaboard Foods, Deffenbaugh Industries, Sprint and EMBARQ, VF Corp., and TWA.
Suzanne Martineau is joining Arbor as Director of Brand Strategy in December. Martineau most recently served as Chief Strategy Officer at Chicago-based advertising agency Schafer Condon Carter. She brings over 25 years of experience as a brand strategist and creative director with deep food & beverage expertise having partnered with clients including Kellogg's, Glanbia, ANGOSTURA, Rich's, ConAgra, Hershey's, Campbells, the National Pork Board, and The Federalist Wines.
Freeman joins the firm to succeed longtime Arbor CFO and Partner J. David Foster who announced his retirement and will transition by year end. Fox joined the firm replacing former SVP of Organization Strategy & Talent Roberta McQuade who retired from Arbor earlier this year. Martineau will be joining Arbor's in-house Brand & Marketing team led by Alison Miller, Partner & Chief Marketing Officer.
INVESTMENT TEAM
George Russell has joined Arbor's Investment Team as a Vice President in the Chicago office. Russell is a recent MBA graduate from The Wharton School and previously worked at Goldman Sachs in the Consumer & Retail investment banking group.
Frederico Vivacqua has joined Arbor's Investment Team as an Associate in the New York office. Vivacqua previously worked at Bank of America in the Consumer & Retail investment banking group.
Commenting on the hires and additions, Arbor President Carl Allegretti stated, "I'd like to personally thank Dave Foster and recognize his countless contributions to the firm over the last 20 years. He took a calculated risk and became employee number two when he joined Co-Founders Greg Purcell and the late Joe Campolo over two decades ago. Fast forward and Arbor has successfully raised five equity funds and two debt funds and deployed over $3B in capital under Dave's tenure as CFO."
"We've always differentiated ourselves by employing high-caliber resources in-house," continued Allegretti. "These recent hires demonstrate our ability to continue attracting top tier talent with areas of specialization to facilitate Arbor's hands-on investment approach, as well as to provide strategic direction, operational advice and management services to our portfolio companies."