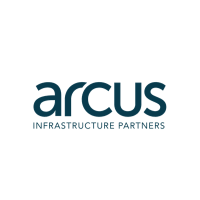 London, United Kingdom (18 July 2022) – Arcus Infrastructure Partners ("Arcus") is very pleased to announce the promotion of Jenni Chan and John Shea to the position of Partner with effect from 1 July 2022.
Jenni joined Arcus in 2009 as part of the creation of Arcus and currently serves as Asset Manager and board member for Peacock Leasing. In addition, Jenni is a member of the Arcus Transport Origination Team and the Arcus ESG Committee. Jenni brings over 15 years of European infrastructure experience to the Partnership, after many years of investing and managing assets as part of the team.
John joined Arcus in 2011 and is a senior member of the Arcus Digital Origination Team and has been involved in the origination and asset management of a number of the firm's investments in this sector. John has over thirteen years of experience in the origination, execution and management of infrastructure investments in Europe.
The appointment of Jenni and John to the Partnership further strengthens Arcus' senior team and provides another example of Arcus' commitment to developing and promoting outstanding talent from within the organisation.
Commenting on the promotions, Ian Harding, Managing Partner of Arcus said, "It gives me great pleasure to be able to make this announcement, as Jenni and John have demonstrated strong dedication to the firm over many years, providing valuable contributions to Arcus' investments, as well as to the culture and the values of the organisation."
Arcus Media Contacts:
About Arcus
Arcus Infrastructure Partners is an independent fund manager focused solely on investments in European infrastructure. Arcus invests on behalf of institutional investors through discretionary funds and special co-investment vehicles and, through its subsidiaries, currently manages investments with an aggregate enterprise value in excess of EUR 19bn (as of 31 March 2022). Arcus targets mid-market, value-add infrastructure investments, with a particular focus on businesses in the digital, transport, logistics & industrials, and energy sectors.