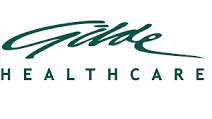 Breath Therapeutics Appoints Noreen Roth Henig, M.D. as Chief Medical Officer
– Dr. Henig adds leadership and development expertise in pulmonary disease, inhaled therapies, and orphan disease to the executive management team
– Breath Therapeutics is targeting Bronchiolitis Obliterans with their first molecule, a Phase 3 ready asset
Munich, Frankfurt, Boston — Breath Therapeutics B.V. (Breath), a private company developing advanced drug-aerosol therapeutics in pulmonary orphan indications, announced today the appointment of Noreen Roth Henig, M.D. as Chief Medical Officer. Dr. Henig joins the executive management team and will lead Breath's clinical development activities.
Dr. Henig brings to Breath more than 20 years of clinical and development leadership experience at emerging and leading biopharmaceutical companies, complemented by extensive medical experience in pulmonary and transplant medicine. Her expertise substantially strengthens BOSTON, the lead development program of inhaled L-CsA (Liposomal Cyclosporine A), for the treatment of Bronchiolitis Obliterans (BO), a lethal orphan respiratory disease. Breath's pipeline of inhaled therapeutics is targeting severe respiratory diseases with high unmet medical need.
"Noreen´s background in advanced lung disease and lung transplant, her senior drug development expertise, and her strong strategic corporate thinking is an outstanding combination and perfectly complements the Breath management team", said Dr. Jens Stegemann, Chief Executive Officer of Breath Therapeutics.
Noreen Henig stated: "I am looking forward to joining the Breath Therapeutics team and to growing the young company. This is a unique opportunity to develop a promising Phase 3 ready asset for a true unmet medical need".
Prior to joining Breath, Dr. Henig was CMO of ProQR Therapeutics, where she oversaw all preclinical and clinical development of candidate molecules and was also responsible for patient safety, data transparency, medical ethics and governance. She successfully led the young biotech company through organic growth and was instrumental in raising a pre-IPO series and a successful NASDAQ IPO for the then preclinical stage company. Previously, Dr. Henig served as Senior Director, Global Medical Affairs, Respiratory and PAH of Gilead Sciences, where she designed and executed clinical trials, up to Phase 4. In particular, she provided medical support to two therapies indicated for severe pulmonary disease. Throughout her career, Dr. Henig has held several senior academic positions related to respiratory diseases and lung transplant at the California Pacific Medical Center and the Stanford University School of Medicine. She earned her M.D. with Distinction in Immunology from the Albert Einstein College of Medicine, completed training in Internal Medicine at UCSF and Pulmonary and Critical Care Medicine at University of Washington, Seattle.
About Bronchiolitis Obliterans (BO)
Bronchiolitis Obliterans (BO) is a severe progressive orphan disease of the bronchioles of the lung that leads to death from respiratory failure. BO is the leading cause of loss of transplanted lungs. Of more than 25 000 people currently living with a lung transplant, approximately half will die within the next five years, mainly related to BO. BO also occurs in patients following allogeneic hematopoietic stem cell transplant, autoimmune disease and some environmental exposures.
About Breath Therapeutics
Breath is a clinical stage biopharmaceutical company specializing in advanced and first-in-class inhalation therapies for severe respiratory diseases with high unmet medical need. For its clinical development, the Company is using new proprietary drug formulations optimized for inhaled administration with exclusively licensed, high performance nebulizers. Breath is focusing on integrated therapy solutions in the interaction between diagnostics, therapeutics and eHealth therapy monitoring.
Breath´s lead development program BOSTON is addressing the treatment of BO with a proprietary formulation of liposomal cyclosporine for inhalation. With proceeds from a USD 46 million Series A financing by top-tier European investors Sofinnova, Gimv and Gilde Healthcare, the Company is currently initiating Phase 3 studies in the US and Europe. PARI Pharma, a worldwide leading nebulizer company, is a strategic development partner and licensor for the eFlow® nebulizer technology for Breath's BOSTON program.
Breath Therapeutics is Germany and US based with offices in Frankfurt, Munich and Boston.
For more information, please visit www.breath-therapeutics.com
Contact:
Breath Therapeutics B.V.
Dr. Jens Stegemann, CEO
Email: contact@breath-therapeutics.com
Media inquiries:
MC Services AG
Dr. Claudia Gutjahr-Loeser, Managing Director
Tel. +49 89 210 228–0
Email: breath-therapeutics@mc-services.eu