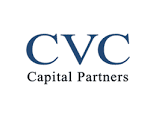 Helene Thomas, Global Head of HR, is retiring. Since joining CVC in 2008, Helene has played an important role establishing our HR programmes that underpin CVC's success as a leading global private markets manager. On behalf of the CVC Board, we thank Helene for her outstanding contribution and wish her the best for her retirement.
We are delighted to welcome Katharina Koenig to CVC as Chief People Officer and Partner.
Katharina will lead the HR strategy for our team of over 1,000 people across seven platforms and 29 offices, ensuring we continue to recruit, retain and develop the best talent in the industry. Katharina joins us from Goldman Sachs.