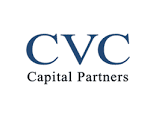 Haaijman joins as Head of Client Services, based in London
CVC Credit Partners is pleased to announce that Nick Haaijman has joined its investor relations team as a Managing Director and Head of Client Services. He is based in CVC's London office and reports to Mike Anderson, CVC Credit Partners' Head of Investor Relations.
Nick joined from Alcentra, where he spent more than 10 years in the Business Development team in London, latterly as Global Head of Product Management. He joined Alcentra in 2008 from J.P.Morgan, where he worked in the Structured Credit Product Management team. Nick holds a Master of Science Business Administration from Vrije Universiteit, Amsterdam.
Mike Anderson, Head of Investor Relations at CVC Credit Partners, said: "I am very pleased to welcome Nick to our investor relations team. With the growth of the business over the past few years, we are working closer than ever with our investor base, to help them access global credit markets and at the same time, continually looking to enhance their investor experience across our various credit funds. Nick's wealth of experience in product development and client services will be extremely valuable as we continue to build a best-in-class investor relations team."
Nick Haaijman added: "I am delighted to be joining CVC Credit Partners, a leading alternative credit manager with an outstanding reputation and performance. This is an ambitious business and I very much look forward to working with Mike and his team to continue to deliver a first-rate investor experience and to drive us towards our full potential."