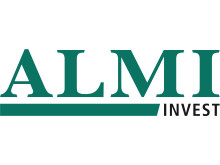 Markus Hökfelt, current Vice President at Fortum Charge & Drive, has been recruited to Almi Invest. Where he takes up August 21 in service as Fund Manager at Almi Invest's new National Green Tech fund of 650 million.
Markus Hökfelt, who is an engineer in the ground, has built its expertise and experience from a number of senior positions at Fortum, founder of start-up companies as well as a management consultant at Accenture.
The purpose of Almi Invest Green Tech fund is to bridge the marknadsgap that exists between demand and supply of venture capital investments in innovative companies that contribute to the reduction of greenhouse gases. Fund is open for investment in a variety of areas such as renewable energy, smart grid, biogas, Agritech, advanced environmentally friendly materials, sensor networks like. Co-financiers to fund the ALMI, Almi Invest Energy Agency and the European Regional Development Fund.
At Almi Invest will also be responsible for investment in green tech area. The fund aims to invest in 50 companies until the 2023rd
I am driven by the combination of innovation, entrepreneurship and sustainability creates new business opportunities. Green Tech Fund offers great opportunities to work with some of Sweden's most promising growth companies in the energy and environmental sector where the need for venture capital is high. We look forward to co-invest with private venture capital firms and business angels to double capital to companies and share the financial risk. The fund will be ready to invest in early growth in Q4, says Markus Hökfelt, incoming Fund Manager at Almi Invest Green Tech Fund
We are delighted to welcome Markus Hökfelt to us. In recent years we have focused more and more on the importance of sustainable investments, both at the time of investment, and as we develop the portfolio companies until the exit. With Mark's extensive background and our new fund, we will strengthen our skills and and increase our investments in green tech area, says Mikael Karlsson, CEO Almi Invest