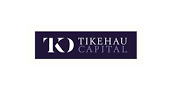 Paris, 9 December 2019 – Tikehau Capital, the alternative asset management and investment group, announces the appointment of Grégoire Lucas as Head of External Relations.
Reporting to Antoine Flamarion and Mathieu Chabran, the Group's co-founders, Grégoire Lucas's role will be to improve Tikehau Capital's visibility in France and worldwide among all stakeholders. In particular, he will be responsible for managing corporate communications and public relations, public affairs and sponsorship activities at Tikehau Capital. He will be supported by Julien Sanson, Head of Corporate Communications, who will work alongside him.
Grégoire Lucas, age 45, is a graduate of Sciences Po Paris and ESCP, and holds a Master's degree in Finance. Until now he was a partner and member of the executive committee at communications consulting agency Image Sept. Grégoire Lucas began his career as parliamentary assistant to former French Research Minister François d'Aubert (1997–2000). He was then project manager at an internet communications consulting agency (2000–2002) and then an officer to the Government's Head of Information (2002–2004).
Antoine Flamarion, co-founder of Tikehau Capital, comments: "We are pleased to welcome Grégoire Lucas, a professional with many years' experience in communications and public relations. Having worked alongside Tikehau Capital since it was founded in 2004, he is very familiar with its culture, business activities and teams. His arrival constitutes a real asset for the Group and marks the next step forwards in structuring our external relations with all our stakeholders."
About Tikehau Capital:
Tikehau Capital is an asset management and investment group with €24.3 bn of assets under management (as at 30 September 2019) and shareholders' equity of €3.1 bn (as at 30 June 2019). The Group invests in various asset classes (private debt, real estate, private equity and liquid strategies), including through its asset management subsidiaries, on behalf of institutional and private investors. Controlled by its managers, alongside leading institutional partners, Tikehau Capital employs more than 500 staff (as at 30 September 2019) in its Paris, London, Amsterdam, Brussels, Luxembourg, Madrid, Milan, New York, Seoul, Singapore and Tokyo offices.
Tikehau Capital is listed on Euronext Paris, compartment A (ISIN: FR0013230612; Ticker: TKO.FP)
www.tikehaucapital.com
Press Contacts:
Tikehau Capital: Julien Sanson – +44 20 3821 1001
Finsbury: Arnaud Salla & Charles O'Brien – +44 207 251 3801
press@tikehaucapital.com
Shareholders and Investors Contact:
Louis Igonet – +33 1 40 06 11 11
shareholders@tikehaucapital.com
Disclaimer
This document is not an offer of securities for sale or investment advisory services. This document contains general information only and is not intended to represent general or specific investment advice. Past performance is not a reliable indicator of future results and targets are not guaranteed.
Certain statements and forecasted data are based on current expectations, current market and economic conditions, estimates, projections, opinions and beliefs of Tikehau Capital and/or its affiliates. Due to various risks and uncertainties, actual results may differ materially from those reflected or contemplated in such forward-looking statements or in any of the case studies or forecasts. All references to Tikehau Capital's advisory activities in the US or with respect to US persons relates to Tikehau Capital North America