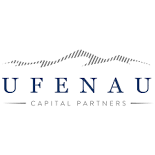 Dear Investors, Pfaeffikon SZ, February 2023
Partners and Friends of Ufenau Capital Partners,
Ufenau Capital Partners is delighted to announce the promotion of Adrian Hess to Partner.
Adrian joined Ufenau Capital Partners in 2012. Over the last 11 years, he has been involved in close to 50 transactions. He has gained broad experience in IT / tech-enabled Services as well as Business Services and currently serves on the Board of Directors of collana IT, The Relevance Group and Doktorhuus.
Ralf Flore, Managing Partner of Ufenau, comments: "Adrian has been a valuable member of our team. Throughout his tenure at the firm, he has consistently demonstrated an exceptional performance. Adrian has a strong history of delivering results and has been instrumental in driving the company's growth and success. His dedication to Ufenau and portfolio companies has not gone unnoticed, and this promotion is a well-deserved recognition of his hard work and achievements."
The entire Ufenau team wishes Adrian all the best and is looking forward to working closely with him in his new role.
About Ufenau Capital Partners
Ufenau Capital Partners is a privately-owned Swiss Investor Group headquartered at Lake Zurich which advises private and institutional investors with their investments in private equity. Ufenau Capital Partners is focused on investments in service companies in German-speaking Europe, Iberia and the Benelux region and invests in Education & Lifestyle, Business Services, Healthcare, IT Services and Financial Services sectors. Since 2011, Ufenau invested in 280 service companies in Europe. Through a renowned group of experienced Industry Partners (owners, CEOs, CFOs), Ufenau has an active value-adding investment approach at eye-level with entrepreneurs and managers. Ufenau raised its seventh flagship fund and its third Continuation Vehicle last year with a volume of EUR 1.6bn and advises capital of EUR 2.5bn.
Ufenau Capital Partners promotes Adrian Hess to Partner
Ufenau Capital Partners AG
Huobstrasse 3
CH 8808 Pfäffikon, Schwyz
www.
ucp .ch
Tel: + 41 44 482 66 66
Fax: + 41 44 482 66 63
info@ucp.