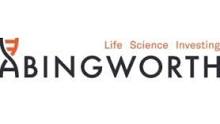 — Kumar Srinivasan Ph.D., M.B.A., Appointed President and Chief Executive Officer —
ST. LOUIS, MO and SAN DIEGO, CA, March 21, 2023 –Wugen, Inc., a clinical-stage biotechnology company developing a pipeline of allogeneic cell therapies to treat a broad range of hematological and solid tumor malignancies, today announced that Kumar Srinivasan Ph.D., M.B.A., has been appointed President and Chief Executive Officer, effective March 13, 2023. Dr. Srinivasan succeeds Dan Kemp, Ph.D., who has stepped down from his CEO role and the Board of Directors to pursue other opportunities.
"We are delighted to welcome Kumar as Wugen's next CEO and look forward to leveraging his global leadership, deep expertise in the biopharmaceutical industry, and strong track record of success in company building, corporate strategy, and business development. Under his leadership, the company will be well-positioned to advance our differentiated platform of memory NK and allogenic CAR-T therapies for patients," said Natalie Mount, Ph.D., Chair of the Board of Directors at Wugen. "We'd like to thank Dan for his leadership and contributions to the company over the past two years and wish him the best of luck in his future endeavors."
"I am thrilled to be joining Wugen at this exciting time for the company," said Dr. Srinivasan. "Wugen has made incredible strides advancing treatments for cancer patients. I look forward to working with Wugen's talented team as CEO and to continue to execute on our lead clinical-assets, WU-NK-101 and WU-CART-007. Wugen's memory NK cell and allogenic CAR-T cell therapies have the potential to improve patient outcomes by helping to address the needs of patients with solid tumors, acute myeloid leukemia (AML) and T-cell malignancies."
Dr. Srinivasan has over 25 years of experience leading pharmaceutical and biotechnology companies through critical stages of growth, M&A activity, and new product launches. Most recently, he served as executive vice president and chief business officer at Turning Point Therapeutics. Under his leadership, Dr. Srinivasan successfully executed a partnering strategy for reprotrectinib that ultimately led to the acquisition of the company by Bristol Myers Squibb. Before Turning Point Therapeutics, Dr. Srinivasan was vice president and global head of business development for the Biopharmaceuticals business unit at AstraZeneca, where he was instrumental in leading several in-licensing deals that significantly enhanced the strength of the company's pipeline, established several high priority collaborations, and led all global and regional COVID-19 related business development efforts. Earlier in his career, he held corporate strategy and business development roles at Probiodrug AG, Wyeth Pharmaceuticals, and TorreyPines Therapeutics. Dr. Srinivasan holds an M.B.A. from the University of Chicago, a Ph.D. in organic chemistry from Case Western Reserve University, and a dual B.S./M.S. in chemistry from the University of Madras.
About Wugen
Wugen, Inc., is a clinical-stage biotechnology company developing the next generation of off-the-shelf memory natural killer (NK) and CAR-T cell therapies for cancer. Wugen is leveraging its proprietary MonetaTM platform and deep genomic engineering expertise to pioneer a new class of memory NK cell therapies to treat hematological and solid tumor malignancies. For more information, please visit www.wugen.com.
Investor Contact:
Elsie Yau, Stern Investor Relations, Inc.
212-698-8700
elsie.yau@sternir.com