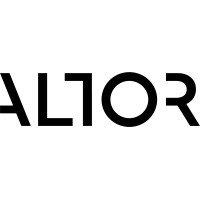 Stockholm, 15/09/2023 – Altor Funds ("Altor") have signed an agreement to acquire a significant minority stake in Marshall Group AB ("Marshall Group"), from funds advised by Varenne AB, Varenne Invest I AB, Zenith Venture Capital I AB, Zenith Venture Capital III AB as well as a large number of smaller investors.
Marshall Group is the audio, tech and design powerhouse uniting musicians and music lovers through genre-breaking innovation with Marshall, Marshall Records, Marshall Live Agency, Marshall Studio, Natal Drums, Urbanears, and adidas headphones. Marshall is active in more than 90 markets, with about SEK 4 billion of revenues and brings together around 800 talented people across eight locations globally.
The Marshall Group is currently on a strong, and profitable, growth trajectory, accelerated by the merger of Zound Industries and Marshall Amplification which formed the new Marshall Group earlier this year. Altor is excited to support the existing growth strategy set by Marshall's management and board of directors.
"We have formed a strong and positive agreement with Altor that will enable us to move forward in harmony and fully unlock Marshall Group's amazing potential with the management team. We're excited about building on the Marshall legacy together and creating value for all shareholders." says Henri de Bodinat, Chairman, Marshall Group.
"We have a long history of partnering with and supporting strong brands on international growth journeys, which is why we are very excited to partner with Marshall. We are highly impressed by what the company has achieved, its unrivalled market reputation, iconic brand, and strong management team and we look forward to working closely with the existing owners and management team to continue the Marshall growth journey." says Andreas Källström Säfweräng, Partner and Head of the Consumer Sector at Altor.
"We're pleased to welcome Altor to the Marshall Group and to continue building the best products and experiences for musicians and music lovers around the world to fuel our profitable growth momentum for years to come. The integration across the Marshall Group is going very well and we're ahead of schedule to create the perfect conditions to come together as one team, with one shared ambition and strategy." says Jeremy de Maillard, CEO, Marshall Group.
Closing of the transaction is subject to customary regulatory approvals.
About Altor
Since inception, the family of Altor funds has raised more than EUR 10 billion in total commitments. The funds have invested in just south of 100 companies. The investments have been made in medium-sized predominantly Nordic and DACH companies with the aim to create value through growth initiatives and operational improvements. Among current and past investments are H2 Green Steel, Trioworld, OX2, Vianode, Tibber, and Svea Solar. For more information visit www.altor.com.
Press contact
Tor Krusell
Head of Communications
+46 705 43 87 47