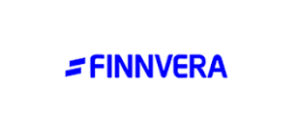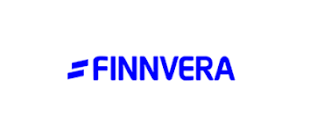 19.11.2018
Port operations, the forest industry and the energy sector form a close-knit union in Kymenlaakso. In the coming years, the clusters' investments will rise to even hundreds of millions of euros. The EUR 100 million LNG terminal being built in Hamina is Wärtsilä's and its partners' investment in new energy technology.
The ports of Kotka and Hamina merged their operations seven years ago. This strengthened HaminaKotka's position as Finland's largest general port, and now 18 per cent of Finnish exports of goods pass through the port.
Nearly 17 million tonnes of goods leave from or arrive in HaminaKotka this year. The forest industry accounts for approximately 40 per cent of this.
After a long time, investments are also increasing. According to Kimmo Naski, CEO of the Port of HaminaKotka, investments started two years ago.
"At the moment, the ongoing projects include the construction of the largest pulp centre in the Nordic countries in Mussalo, Kotka, and the giant module and LNG projects in Hamina. There is also the Nord Stream 2 gas pipeline project under way in Mussalo, with HaminaKotka as its central port," says Naski.
The total value of all the investments approaches EUR 200 million. Markus Laakkonen, Finnvera's Regional Director of Southern Finland, speaks about the rise of traditional industry in Kymenlaakso.
"Even ten years ago, the atmosphere was completely different, with paper mills being closed down. The forest industry has undergone a major transformation. UPM is currently planning to build a new biorefinery in Kotka. Upon realisation, it would be a billion-class project," notes Laakkonen.
A close-knit network of enterprises has emerged around the Port of HaminaKotka, consisting of enterprises operating in the forest industry, the chemical industry and the energy sector as well as small-scale industry and subcontracting chains.
Merely in the port area, there are approximately 170 enterprises, and the cluster employs, directly and indirectly, 7,000 people. When the forest industry is included, the impact on employment multiplies.
"Subcontracting enterprises have many investment projects under way. Now it's time to replace machinery and equipment. In addition, the number of transfers of ownership is increasing," says Laakkonen.
Getting the LNG infrastructure in order
During the past few years, LNG, or liquefied natural gas, has adopted a more prominent role especially in ship traffic. The main owners of the LNG terminal being built in Hamina are Hamina Energy Ltd and the Estonian enterprise Alexela. The terminal supplier Wärtsilä is a minority investor.
Tuomas Haapakoski, Director, Financial Services at Wärtsilä, says that one of the background factors for the popularity of LNG is the fact that emission limits are becoming stricter. A global sulphur limit will enter into force in ship traffic in 2020.
"LNG is also linked with electricity generation and consequently with Wärtsilä's gas power plants as LNG is storable energy. The role of gas power plants is changing as the share of renewable energy, such as solar and wind power, increases in electricity generation. Renewable energy needs to be complemented with flexible load following power that can be taken into use quickly, using cleanly burning natural gas," comments Haapakoski.
According to Haapakoski, the terminal includes a 30,000-cubic-metre storage tank where liquefied natural gas is received from a ship. From the terminal, LNG is delivered to clients with lorries and ships or re-gasified and delivered via the natural gas network.
The total terminal investment amounts to approximately EUR 100 million. The Hamina terminal is Wärtsilä's third LNG terminal project in Finland. The other two are in Tornio and Raahe.
"It's all about building the basic LNG infrastructure in Finland, a project we want to be involved in. The terminals contribute to Wärtsilä's strategy of making maritime traffic more environmentally friendly as LNG is low-emission ship fuel. We developed multi-fuel ship engines ages ago, but LNG distribution networks are only just developing," explains Haapakoski.
The Export Credit Guarantee Act amended – investments in Finland
In financing the terminal investment, Wärtsilä and other owners took advantage of the amendment to the Export Credit Guarantee Act four years ago.
Before the legislative amendment, Finnvera could support Finnish enterprises by granting export credit guarantees and export credits for foreign projects. Now the export credit guarantee can also be granted for domestic projects if the investment promotes exports.
"I believe that this is useful for many enterprises. After all, foreign competitors offer export financing solutions also for projects to be carried out in Finland. It would have been a bad situation indeed if the selection of a domestic supplier had ruled out the opportunity of using export financing for investments in Finland," notes Haapakoski.
Finnvera's financial instrument for foreign investments goes by the name of the Buyer Credit Guarantee. It is a security that is granted for a credit received by the buyer and that protects the creditor, usually the bank, from risks related to repayment. Arranging the financing for the buyer helps the Finnish export company to secure the deal.
A similar guarantee arrangement for domestic investments is known as a Finance Guarantee.
"The Hamina terminal is an investment that promotes exports, in particular as LNG becomes more common as ship fuel. HaminaKotka is one of the largest ports in Finland, and it has many export companies as its clients," says Riitta Leppäniemi, Finnvera's Finance Manager.
According to Leppäniemi, there have been few financing projects of this kind in the last four years. The best-known of these is the bioproduct mill built in Äänekoski that was a billion-class investment.
FACTS: Kymenlaakso comes fourth
Kymenlaakso is the fourth largest export region in Finland after Uusimaa, Varsinais-Suomi and Pirkanmaa.
According to Customs' statistics from last year, the region had nearly 350 export companies.
The forest industry is still essential for the region, and Southeast Finland is the largest forest industry cluster in Europe. In Kymenlaakso, there are many pulp, paper and board mills as well as sawmills.
The main logistics artery consists of the E18 motorway, Finland's largest general port HaminaKotka and the rail network.
Last year, ships transported nearly 11 million tonnes of goods from the Port of HaminaKotka. This represented a year-on-year increase of 12 per cent. A total of 3.8 million tonnes of goods arrived in HaminaKotka.
Read more about credit risks in export trade here.
Read more about our working capital for export products here.
Read more about financing for the buyer here.
Caption: This LNG tanker represents modern maritime traffic. The Hamina terminal is Wärtsilä's third LNG terminal project in Finland. The other two are in Tornio and Raahe. "It's all about building the basic LNG infrastructure in Finland, a project we want to be involved in" says Wärtsilä's Director of Financial Services Tuomas Haapakoski.