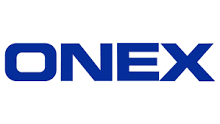 AEG, the world's leading sports and live entertainment company, and Onex, a leading investor and alternative asset manager, today jointly announced that AEG and Onex Partners have signed a definitive agreement to sell their entire ownership interest in ASM Global ("ASM"), a global leader in third-party venue and event management, to Legends, a global premium experiences company. The financial terms of the transaction were not disclosed. Read the acquisition announcement here.
"Today's announcement is the culmination of the journey AEG and Onex embarked on in early 2019 when we completed the merger of AEG Facilities and SMG to form ASM Global," said Dan Beckerman, President, and Chief Executive Officer of AEG. "Our purpose has been clear from the start – to drive ASM's growth and create significant value for ASM and its clients. Despite the tremendous impact of the pandemic, we were able to unlock substantial business value over the past four years with ASM growing both its revenues and global portfolio."
"This transaction will allow us to focus on the continued growth of AEG's core businesses, including our owned and operated real estate and venues and our live entertainment and ticketing business," said Ted Fikre, Vice Chairman and Chief Legal and Development Officer of AEG. "AEG has enjoyed our successful partnership with Onex and, while we will no longer be an owner in ASM, we look forward to continuing to work with the company and its talented leadership team as they pursue ongoing success under the stewardship of Legends as the new owner."
Kosty Gilis, Managing Director at Onex Partners, commented "We are extremely grateful to the entire ASM leadership team for their unwavering dedication to positioning the business for success, in particular during the unparalleled operating environment they faced during the pandemic, which has allowed ASM to recover so strongly and have great long-term prospects. We would also like to thank AEG who have been wonderful partners consistent with their impeccable reputation in the marketplace." Amir Motamedi, Managing Director at Onex Partners, added "We believe ASM is being acquired by an outstanding company in Legends who will take the business to new heights. We wish them much success in the coming years as they continue to grow the business and serve customers globally."
ASM Global manages a portfolio of live event entertainment venues worldwide and provides best-in-class venue management and operation services. With clients spanning five continents, ASM Global operates venues that serve live events for more than 164 million guests annually. Legends provides a complementary offering of hospitality, venue planning and project management, premium sales, sponsorship, and merchandise services to many of the world's most iconic sports, entertainment, and attractions brands.
The transaction, which remains subject to regulatory approvals, is targeted to close in 2024.
About AEG
Headquartered in Los Angeles, California, AEG is the world's leading sports and live entertainment company. The company operates in the following business segments:
Music through AEG Presents, which is dedicated to all aspects of live contemporary music performances, including the production and promotion of global and regional concert tours, an extensive portfolio of clubs, theaters and other music venues, concerts and special events and world-renowned festivals such as the Coachella Valley Music and Arts Festival;
Venues and Real Estate, which develops, owns and operates world-class venues, as well as major sports and entertainment districts like Crypto.com Arena and L.A. LIVE, Mercedes Platz in Berlin and The O2 in London;
Sports, as the world's largest operator of high-profile sporting events and sports franchises including the LA Kings, LA Galaxy and Eisbären Berlin;
and Global Partnerships, which oversees worldwide sales and servicing of sponsorships including naming rights, premium seating, and other strategic partnerships.
Through its worldwide network of venues, portfolio of powerful sports and music brands and its integrated entertainment districts, AEG entertains more than 160 million guests annually. More information about AEG can be found at www.aegworldwide.com.
About Onex
Onex is an investor and asset manager that invests capital on behalf of Onex shareholders and clients across the globe. Formed in 1984, we have a long track record of creating value for our clients and shareholders. Onex' two primary businesses are Private Equity and Credit. In Private Equity, we raise funds from third-party investors, or limited partners, and invest them, along with Onex' own investing capital, through the funds of our private equity platforms, Onex Partners and ONCAP. Similarly, in Credit, we raise and invest capital across several private credit, public credit and public equity strategies. Our investors include a broad range of global clients, including public and private pension plans, sovereign wealth funds, insurance companies and family offices. In total, Onex has $49.5 billion in assets under management, of which $7.9 billion is Onex' own investing capital. With offices in Toronto, New York, New Jersey, Boston and London, Onex and its experienced management teams are collectively the largest investors across Onex' platforms.
Onex is listed on the Toronto Stock Exchange under the symbol ONEX. For more information on Onex, visit its website at www.onex.com. Onex' security filings can also be accessed at www.sedarplus.ca.
Forward-Looking Statements
This press release may contain, without limitation, statements concerning possible or assumed future operations, performance or results preceded by, followed by or that include words such as "believes", "expects", "potential", "anticipates", "estimates", "intends", "plans" and words of similar connotation, which would constitute forward-looking statements. Forward-looking statements are not guarantees. The reader should not place undue reliance on forward-looking statements and information because they involve significant and diverse risks and uncertainties that may cause actual operations, performance or results to be materially different from those indicated in these forward-looking statements. Except as may be required by Canadian securities law, Onex is under no obligation to update any forward-looking statements contained herein should material facts change due to new information, future events or other factors. These cautionary statements expressly qualify all forward-looking statements in this press release.
For Further Information:
Onex
Jill Homenuk
Managing Director – Shareholder
Relations and Communications
Tel: +1 416.362.7711
AEG Worldwide