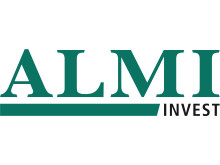 Almi Invest invests two million in gedea Biotech, which is developing a new treatment for vaginal infections. In the issue of a total of 11 million is also participating private investors. The money will go to clinically validate the treatment method.
In 2018, the company, which is based in Lund, Sweden, to carry out a clinical study for the treatment and prevention of vaginal yeast infection.
Many women suffer from repeated vaginal infections without being cured. Gedea Biotech active substance acts in a new way by the fungus usually located behind loses its infectivity while other fungi and bacteria is inhibited by the substance pH-lowering properties.
The substance is naturally occurring and is also approved as a food additive and its effect gives great hopes for an effective and safe treatment that does not contribute to the emergence of antibiotic resistance.
– gedea has an interesting solution with high medical value that are able to quickly and cost-effectively get to the proof-of-concept and market, says Per Antonsson, Investment Manager at Almi Invest.
Among the investors in the issue is the investment company Porte-Monnaie, which primarily invests in unlisted companies. The company was founded in 2013 by Joakim Falk, Pouyan Kasraian and Staffan Gestrelius.
– It is gratifying that we have now established cooperation with knowledgeable and committed investors. They have great skills in general construction, sales and marketing of this type of products, says Annette Säfholm, president of gedea Biotech.