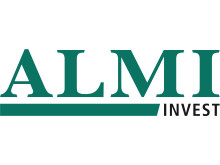 Almi Invest invests five million crowns in Ostersund based Loxysoft, which develops and sells support systems for customer service and contact centers. In the issue of a total of ten million is also participating MIC Invest. The money will go to market expansion in the Nordic countries and in the United States.
Loxysoft provides contact-intensive organizations such as banks, telecom operators and insurance companies with support systems for customer service, sales and staffing.
Through one of his focus areas Contact Center Solution targets the company set out to Nordic customers who work with customer service and sales. Loxysoft have the current situation about 250 customers in Sweden and 60 in Norway. The scheduling tool Proscheduler Loxysoft has also entered the US market. A subsidiary has been started and the plan is to bring in far more customers than today about 35th
The solutions offered as Software as a Service (SaaS) and self-operating, but the trend is increasingly toward SaaS.
– Loxysoft has, with Almi Invest Dimensions, come very far, says Christopher Ohman, Investment Manager at Almi Invest. With proprietary products in a growing market, the potential for success great.
Loxysoft now takes in external capital to fund its expansion, mainly in the United States.
– We are very pleased to Almi Invest has chosen to invest in Loxysoft, says CEO Tobias Sjolander. With their capital and expertise behind us, we are ready for further expansion.