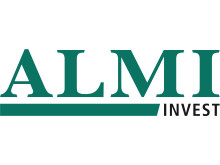 Almi Invest makes an exit and sells its holdings in Jönköping-based software company Atollic. Buyers are STMicroelectronics, one of the world's largest semiconductor companies.
ST will acquire the entire Atollic 7 million dollars with a potential additional consideration of $ 1 million under certain circumstances.
Atollic develops TrueSTUDIO®, a software development tool for coding embedded in intelligent devices such as televisions, washing machines, camcorders and microwave ovens. There is a great need to create robust and error-free code, the products are difficult to update and can have serious malfunctions in the wrong code. To develop software for embedded systems therefore requires special development tools that address the very qualities that are characteristic of embedded systems.
Almi Invest has been a shareholder in Atollic since the end of 2014 with a stake of about 20 percent. Almi Invest's share of the purchase price is equivalent to about 2.5 times invested capital.
– We are very pleased with our investment in Atollic said Erik Ydrén, Investment Manager at Almi Invest. The company's product True Studio is at the forefront it will get very good development of STMicroelectronics.
Atollic is now part of the ST, but with continuing operations in Jönköping branded STMicroelectronics Software AB.
– We have worked closely Atollic for years and have seen the value TrueSudio deliver said Michel Buffa, Microcontroller Division General Manager at STMicroelectronics. True Studio will be giving our developers a strong competitive advantage.