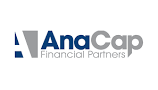 Acquisition enables GTT to now offer all the tools and technological services demanded by the Public Sector
AnaCap's significant investment, expertise in the sector and operational support has helped to support both organic and inorganic growth of GTT
AnaCap Financial Partners ("AnaCap"), a leading specialist mid-market private equity investor in technology enabled financial services, today announces that its portfolio company Gestión Tributaria Territorial, SA ("GTT"), a market leader for the provision of software services for tax administration has acquired the electronic administrations division of the Meana Group. Financial terms of the transaction were not disclosed.
GTT is the market leader in the design and development of software for tax administration in both local and regional public administrations across Spain. The company has presence in more than 4,500 municipalities and provinces throughout Spain and in Latin America. GTT provides clients with leading technology, organisation and management support solutions that are all tailored to their specific requirements.
The business line acquired has an advanced and innovative technology platform that enables electronic administration processes and services for a large number of municipalities and is among the leading companies offering this technology in the public sector.
Further to AnaCap's acquisition of GTT in July 2020, (see more via: https://www.anacapfp.com/news/anacap-and-ged-agree-transaction-for-the-sale-and-acquisition-of-gtt,) strong activity was recorded in 2021 under the stewardship of AnaCap. This included 60 new and renewed contracts being finalised following AnaCap's input of technology sector expertise and operational support.
GTT's activity included further international expansion with an increased presence in the Dominican Republic, where it is now the main provider of tax services. GTT also signed its first international contract for a central government tax software service offering in Honduras.
This additional business line for GTT with the resulting transfer of the current customer base of Meana Group for the electronic administration activities referenced, consolidates a strong position, particularly within the market for middle and large-scale entities in its key geographies.
Nassim Cherchali, Private Equity Partner at AnaCap, commented:
"This acquisition has strengthened GTT's business line capability and represents another important step in its ability to offer an extensive range of software services incorporating automation for tax administration across a vast number of markets.
GTT's already highly impressive product offering and robust software platform was a significant catalyst for the pursuit of this investment initially for AnaCap and this development with the Meana Group gives GTT further electronic and technological competitive advantage for its Spanish, Latin American and global markets."
Carlos Rico Alonso, Chief Executive Officer at GTT, concluded:
"I firmly believe this acquisition into a new and complementary business consolidates our position as market leaders in tax administration and solidifies our objective of digital transformation.
This new business line is going to have a major impact on the market, increasing our capability to generate value for all customers, employees and shareholders."