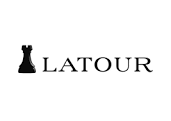 Investment AB Latour (publ) has, through its subsidiary Aritco Group, acquired Invalifts Ltd and Ability Lifts Ltd, based in Birmingham, UK. The companies distribute, install and service platform lifts in the UK and has an annual turnover of about GBP 5 m with 18 employees. The acquisition further strengthens Aritco's position in the important UK market. Sellers are Mr. Derrick Beck and Mrs. Joy Beck.
"I am excited to welcome Invalifts and Ability Lifts to Aritco Group", says Martin Idbrant, CEO of Aritco Group. "Invalifts and Ability Lifts will together with our subsidiary Gartec Ltd, become a market leader in the UK for distribution, installation and service and maintenance of platform lifts."
"It has been very important for me to find a new owner with strong values and long term perspective that can continue to develop the company in a positive direction, which I am convinced that we have found in Aritco and Latour", says Mr. Derrick Beck, CEO of Invalifts and Ability Lifts.
Göteborg, 2 December, 2019
INVESTMENT AB LATOUR (PUBL)
Johan Hjertonsson
President and CEO
For further information, please contact:
Martin Idbrant, CEO Aritco group AB, +46 727 15 36 52
Björn Lenander, CEO Latour Industries, +46 708 19 47 36
Aritco Group is a globally leading manufacturer of platform lifts for one-family houses and accessibility adaptation of public/commercial buildings. Sales go through a strong network of local partners in Europe, Middle East and Asia.
Investment AB Latour is a mixed investment company consisting primarily of a wholly-owned industrial operations and an investment portfolio of listing holdings in which Latour is the principal owner or one of the principal owners. The investment portfolio consists of nine substantial holdings with a market value of about SEK 65 billion. The wholly-owned industrial operations has an annual turnover of about SEK 13 billion.