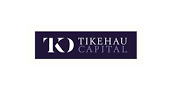 Paris, 2 December 2019 – Tikehau Capital, the alternative asset management and investment group, announces the acquisition of the "Atlantic Park" business park in Clamart, in the southwestern suburbs of Paris, through its pan-European Real Estate Value-Added fund.
The "Atlantic Park" consists in 5 buildings and lays on a 15,580 sqm. land plot and provides a total lettable area of 14,770 sqm. The buildings are composed of mixed area between light industrial and office space. The whole asset includes 295 underground and outside parking spaces.
The building is well located in Clamart in the Hauts-de-Seine department and in direct vicinity of the Noveos Business Park area, the second largest business park in the Hauts-de-Seine, which welcomes 10,000 workers per day. The park hosts more than an hundred companies and world-renowned blue chips including Coca-Cola, Mondelez or Renault.
Tikehau Capital's Real Estate Value-Added fund's sixth acquisition in 2019
This transaction is Tikehau Capital's Real Estate Value-Added fund's sixth investment this year following a sale & lease back operation, the acquisition of a mixed-use portfolio in Brussels, two hotels located in central Paris, and two shopping centers in the United Kingdom, in Maidenhead and Orpington. The pan-European Real Estate Value-Added fund, which was launched in 2018, invests across all Real Estate asset classes.
Tikehau Capital's Head of Real Estate Frédéric Jariel said: "This operation is in line with the company's acceleration of its Real Estate business and the deployment of our Value-Added fund. The acquisition of the "Atlantic Park" business park confirms our strategy to focus on assets offering great potential to unlock in attractive locations, such as the city of Clamart which is undergoing massive urbanization projects".
Catella Asset Management advised Tikehau Capital in this operation.
About Tikehau Capital:
Tikehau Capital is an asset management and investment group with €24.3bn of assets under management (as at
30 September 2019) and shareholders' equity of €3.1 bn (as at 30 June 2019). The Group invests in various asset
classes (private debt, real estate, private equity and liquid strategies), including through its asset management
subsidiaries, on behalf of institutional and private investors. Controlled by its managers, alongside leading
institutional partners, Tikehau Capital employs more than 500 staff (as at 30 September 2019) in its Paris, London,
Amsterdam, Brussels, Luxembourg, Madrid, Milan, New York, Seoul, Singapore and Tokyo offices.
Tikehau Capital is listed on the regulated market of Euronext Paris, Compartment A (ISIN code: FR0013230612;
Ticker: TKO.FP)
Press Contacts:
Tikehau Capital: Jawad Khatib – +33 1 40 06 11 27
Finsbury: Arnaud Salla & Charles O'Brien – +44 207 251 3801
press@tikehaucapital.com
Shareholders and Investors Contact:
Louis Igonet – +33 1 40 06 11 11
shareholders@tikehaucapital.com
DISCLAIMER:
This document are not an offer of securities for sale or investment advisory services. This document contains
general information only and is not intended to represent general or specific investment advice. Past performance
is not a reliable indicator of future results and targets are not guaranteed.
Certain statements and forecasted data are based on current expectations, current market and economic
conditions, estimates, projections, opinions and beliefs of Tikehau Capital and/or its affiliates. Due to various risks
and uncertainties, actual results may differ materially from those reflected or contemplated in such forward-looking
statements or in any of the case studies or forecasts. All references to Tikehau Capital's advisory activities in the
US or with respect to US persons relates to Tikehau Capital North America.