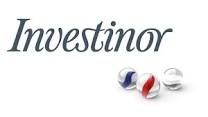 Investinor's portfolio company BerGenBio announces its intention to launch an Initial Public Offering and apply for a listing on Oslo Stock Exchange.
Completion of the IPO will be subject to receiving the relevant approvals from Oslo Børs as well as prevailing equity capital market conditions.
Read the full announcement at OSE's website.
BerGenBio is a clinical-stage biopharmaceutical company focused on developing a pipeline of first-in-class drug candidates to treat multiple aggressive cancers.
The Company has pioneered the research and understanding of the central role of Axl kinase in a broad range of aggressive cancers that spread, avoid the immune system and are resistant to existing
drugs. Tumours with these characteristics are the cause of the majority of cancer deaths.
BerGenBio is developing a number of Axl kinase inhibitors, which represents a novel approach to address the key mechanisms leading to tumours becoming malignant and
aggressive. This approach presents the Company with an opportunity to create new therapeutic options for cancer patients.
The Company is also developing a pipeline of additional Axl inhibitors, including an anti-Axl kinase antibody and antibody drug conjugate (ADC), which are currently in preclinical stage.
In addition, BerGenBio is developing companion diagnostics to identify cancer patients whose tumours express Axl kinase and are therefore more likely to respond to treatment
with Axl inhibitors.
Richard Godfrey, CEO of BerGenBio, commented:
"BerGenBio is pioneering a new approach to treating aggressive cancers based on its deep understanding of Axl biology. Our lead compound, BGB324, the only highly selective Axl
inhibitor in clinical development, has already delivered encouraging clinical data in patients with AML/MDS and NSCLC, indicating it could provide an important new improved treatment option for these indications.
The clinical collaboration with MSD announced today will allow us to assess BGB324 in combination with its immune checkpoint inhibitor KEYTRUDA. Our
planned IPO will provide BerGenBio with the funds needed to develop BGB324 through to regulatory trials and to generate significant value for shareholders. We will continue to
evaluate the optimal strategy for further development and commercialisation of BGB324, either alone or in conjunction with partners."
Stein H. Annexstad, Chairman of the Board, commented:
"The IPO is a natural next step in the Company's development that will help it secure a broader, long-term shareholder base. In addition, the listing will enhance BerGenBio's
visibility among potential partners, ensure organised and regulated trading of the shares as well as provide access to the capital markets."
Offering Highlights
The IPO will comprise a public offering to institutional and retail investors in Norway and Sweden, and a private placement to certain institutional investors internationally. The largest
existing shareholder has indicated that it will offer strong support through the IPO of the Company.
ABG Sundal Collier, Arctic Securities and DNB Markets are acting as Joint Global Coordinators and Joint Bookrunners in the IPO.
Enquiries:
Richard Godfrey, CEO
richard.godfrey@bergenbio.com, +47 917 86 304
Petter Nielsen, CFO
petter.nielsen@bergenbio.com, +47 922 47 464
For International media enquiries
David Dible / Mark Swallow / Marine Perrier, Citigate Dewe Rogerson
bergenbio@citigatedr.co.uk, +44 207 638 9571
For media enquiries in Norway
Mitra Hagen Negård, Kari Holm Hejna, First House
mhn@firsthouse.no, khh@firsthouse.no, +47 957 936 31
Important Notice
The information contained in this announcement is for background purposes only and does not purport to be full or complete. No reliance may be placed for any purpose on the information contained in this announcement or its accuracy, fairness or completeness.