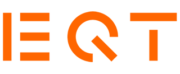 BPEA EQT led consortium to acquire HDFC Credila, India's leading provider of tailored financing solutions for students pursuing academic studies in India and abroad
HDFC Credila empowers India's growing young population by enabling aspiring students to actualize their dreams of a higher education – having helped more than 124,000 youths enroll to 4,100 academic institutions in 59 countries to date
The BPEA EQT led consortium also plans to invest INR 20bn primary capital in HDFC Credila to support its next phase of growth and accelerate its digital transformation, while strengthening its footprint in existing markets, leveraging BPEA EQT's long experience and proven track record in the education sector
The investment marks the largest ever private equity buyout transaction in the financial services sector in India
EQT is pleased to announce that BPEA Private Equity Fund VIII ("BPEA EQT"), alongside partner co-investor ChrysCapital have agreed to acquire a 90 percent stake of HDFC Credila (the "Company") for INR 103.5 billion pre-money valuation from its parent company Housing Development Finance Corporation Ltd. ("HDFC"), which will retain a 9.99 percent stake. HDFC Group is one of India's leading financial conglomerates with interests in housing finance, banking, life insurance, general insurance, asset management, real estate venture funding, and education loans.
Headquartered in Mumbai, India, HDFC Credila is the country's first and largest dedicated education loan company, supporting tens of thousands of Indian students every year with tailored financing solutions for undergraduate and postgraduate studies. Since its establishment in 2006, HDFC Credila has helped more than 124,000 students enroll to approximately 4,100 universities and academic institutions across 59 countries globally, primarily in the U.S., Canada, the U.K., and Australia, with a higher focus on STEM courses.
There is a growing demand for quality higher education among India's expanding middle class, which today makes up approximately a third of the country's 1.4 billion population. With that demand underserved in India, parents and students increasingly look overseas for higher education, and the outflow of Indian students is expected to grow by around 10 percent annually over the coming years. This trend is also driven by favorable immigration policies in developed countries to solve talent shortage due to an aging population, especially for STEM talent, and demand from international universities to increase diversity.
The BPEA EQT led consortium will infuse INR 20 billion of primary capital in HDFC Credila to support its next phase of growth while maintaining the core focus on funding postgraduate studies for Indian students. BPEA EQT aims to accelerate the Company's digital transformation, leveraging EQT's in-house digitalization expertise, solid track record within cyber security and credit underwriting, as well as its proven go-to-market capabilities within banking and loan management.
Moreover, BPEA EQT aims to grow HDFC Credila's footprint and strengthen partnerships with academic institutions in existing and prospective markets, drawing on its long experience in the education sector, having supported its portfolio company Nord Anglia Education's expansion across 33 countries over the past 15 years, and recently acquired IMG Academy, a world-leading sports education institution in the U.S.
Jimmy Mahtani, Partner and Head of BPEA EQT India, commented, "The demand in India for obtaining a higher education is growing at a faster pace than ever, accelerated by our country's growing middle class and students' strive for better career opportunities. Coming out of HDFC Group, one of India's most respected and well-established financial conglomerates, HDFC Credila plays a critical part in serving this demand. We have been following HDFC Credila for several years and we are excited to partner with its strong management team led by Arijit Sanyal. We also welcome HDFC Group's decision to retain a minority stake in the business and we see their continued support as a testament to our vision for the company. Looking ahead, BPEA EQT plans to accelerate HDFC Credila's digital transformation and invest significantly in the Company's continued growth."
Arijit Sanyal, CEO of HDFC Credila, said, "Having established ourselves as the largest NBFC in the education finance sector in India, we are delighted to welcome our new investors BPEA EQT and ChrysCapital. Our association with such marquee investors is expected to fuel the next chapter in HDFC Credila's journey and enable us to scale new heights. We also welcome HDFC's decision to retain 9.99 percent stake in the Company and look forward to our continued association. I would like to thank all our stakeholders and employees for their continued support. I am extremely optimistic about our future and look forward to the next steps."
Kosmo Kalliarekos, Partner and Co-Head of Education within BPEA EQT's Advisory Team, concluded, "We all know how important education is to get a good start in life. It goes beyond one's personal development and career as it helps build a better society for future generations. BPEA EQT is proud to support HDFC Credila on its mission to empower aspiring students to achieve their dreams of academic studies, and it resonates well with EQT's purpose to make a positive impact through our investments. HDFC Credila marks BPEA EQT's second education investment this year following IMG Academy and we look forward to contributing with our sector experience and networks to ensure that more youths are given access to a good education."
BPEA EQT was advised by Arpwood Capital, E&Y (financial, tax, ESG, and technology), Awelin (digital),  and JSA (legal).
With this transaction, BPEA Private Equity Fund VIII is expected to be 25-30 percent invested (including closed and/or signed investments, announced public offers, if applicable, and less any expected syndication).
Contact
EQT Press Office, press@eqtpartners.com, +46 8 506 55 334
About BPEA EQT
BPEA EQT is part of EQT, a purpose-driven global investment organization in active ownership strategies. BPEA EQT combines the private equity teams from Baring Private Equity Asia (BPEA) and EQT Asia, creating a comprehensive Asian private equity presence with local teams in eight cities across the region, a 25-year heritage, and more than USD 25 billion of capital deployed since inception. In addition to BPEA EQT, EQT's strategies in the region include EQT Infrastructure and the real estate division EQT Exeter.
More info: www.eqtgroup.com/private-capital/bpea-eqt
Follow EQT on LinkedIn, Twitter, YouTube and Instagram
About HDFC Credila
HDFC Credila Financial Services Limited is a leading, tech-enabled, fast-growing education sector financier in India. Since inception in 2006, HDFC Credila has enabled over 124,000 young aspirants across 59 countries, 4100+ institutes and 2700+ courses to pursue their dreams of higher education in India and overseas. The Company has a proven track record as market and thought leader in the education finance sector.
More info: www.hdfccredila.com