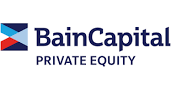 I have had the privilege of knowing CloudGenix's co-founder and CEO Kumar Ramachandran since November 2013.
We initially met on a Saturday morning at the DoubleTree in Pleasanton to discuss his new company. And while the location might have been less memorable, the meeting was not. We spent the next two hours sitting in the hotel lobby discussing the massive opportunity at hand: the myriad of reasons why customers might choose to move away from traditional MPLS routing to software-defined edge networking. We could see then what we know now to be true…
Software-defined edge networking not only offers increased functionality to MPLS routing, but is also easier to manage, more secure, and allows network administrators unprecedented visibility into their networks.
Couple this discussion on the advantages of software-defined networking with Kumar's incredible passion on the topic. Within the first few minutes of our conversation, it was clear that Kumar felt strongly about networking being overcomplicated. There had to be a way to eliminate the need to have intimate knowledge of underlying protocols, while also simplifying the overall process of delivering applications to remote offices. He believed that he and the team at CloudGenix could deliver on these needs.
Shortly thereafter, in early 2014, I made my first investment in the company, and was invited to join the board. I was confident then in Kumar's experience, leadership, incredible drive, and the team he and his co-founder Venkataraman Anand had assembled, and knew I wanted to be a part of the journey.
In April 2015, Bain Capital Ventures had the chance to invest as CloudGenix readied their product for initial shipment. We could see the demand for large enterprises to implement SD-WAN in order to effectively manage a complex, multi-cloud strategy, and how the CloudGenix team had capitalized on it; creating a best-in-class solution that autonomously tailors to each enterprise's specific security and networking needs.
In the years following, I had the privilege of working with the leadership team on a number of key initiatives. Many of my fondest memories with the startup, however, are of the days I spent working alongside the field organization, engaging with prospects and customers to share the CloudGenix vision, and express Bain Capital Ventures' support for the company.
Fast forward several years, and my confidence in Kumar, the team he's built, and the award-winning product, has never been stronger. Just last year, CloudGenix announced a 300% year-over-year growth, as large enterprises made the switch from legacy incumbents, due in part to our work in the field, helping to win many highly competitive engagements against intense competition. This significant progress and growth is what spurred us to become CloudGenix's largest investor in their latest funding round.
Today, as we all navigate through this period of uncertainty, and millions have been forced to work remotely, the need for an effective WAN to supply a secure network across a largely distributed workforce, has never been greater.
Congratulations again to Kumar and the entire team at CloudGenix. We could not be prouder to have been a part of your journey since the early days, and cannot wait to see how you continue to revolutionize the networking industry.