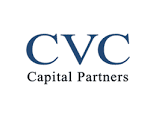 Funding will be used to finance Equistone's acquisition of Amadys and support the businesses consolidation and internationalisation strategy
CVC Credit Partners is pleased to announce that it is the sole underwriter for the first lien funding in Equistone's acquisition of Amadys NV ("Amadys"). Equistone will acquire the company from the management and the investment fund Vectis Private Equity. The existing management team, led by CEO Hein Wilderjans, will continue to run the company following the acquisition, which is expected to complete in early 2020.
Amadys is a leading provider of passive network equipment solutions to utility networks, including fixed and mobile telecom networks and water, gas and electricity grids, in Belgium and surrounding countries. The company provides a one-stop-shop solution for a broad range of products and services, ranging from fibre optic cabling and related products, to ducts, closures and covers, often in customised and unique specifications and combinations. Amadys employs more than 100 people across offices in Belgium and the Netherlands.
Hubert van Wolfswinkel, Director at Equistone, said: "Amadys is well-positioned for further growth and to strengthen its presence in Belgium as well as in neighbouring countries. In CVC we are pleased to have gained the support of a lender with knowledge and experience of the sector and the flexibility to fully support the future growth plans of the business."
Chris Fowler, Managing Director in CVC Credit Partners' European Private Debt business, added: "Amadys is an attractive business with a bright future. It is a leading player in its market supported by sustainable tailwinds, and enjoys longstanding customer and supplier relationships. We are pleased to be supporting the businesses continued organic growth and plans for consolidation and internationalisation."