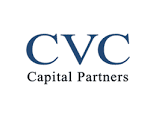 Acquisition follows unanimous recommendation of Stock Spirits' board of directors and approval by shareholders
CVC Capital Partners ("CVC") is pleased to announce the completion of the acquisition of Stock Spirits Group PLC ("Stock Spirits") by CVC Capital Partners Fund VIII, following the unanimous recommendation of Stock Spirits' Board of Directors and the approval by the majority of Stock Spirits' shareholders.
Stock Spirits holds several market-leading positions in the Central and Eastern European alcoholic beverages sector and has a portfolio of products rooted in local and regional heritage. This includes 70 brands across a range of spirits including vodka, vodka-based flavoured liqueurs, rum, brandy, bitters and limoncello. The company currently enjoys leading positions in the Polish and Czech markets.
CVC sees an opportunity to accelerate Stock Spirits' growth, pursuing opportunities within its existing geographies alongside expansion into complementary new geographies in Central and Western Europe.
CVC funds are long-standing investors in the region where CVC has a dedicated team with a strong track record of advising on investments into high quality businesses such as Zabka, the Polish market leader in modern convenience retail and PKP Energetyka, the sole distributor of traction electricity to all railway customers in Poland.
István Szőke, a Managing Partner at CVC, commented: "We have followed Stock Spirits with interest for a decade, having originally been impressed by its compelling position across a number of key markets as well as its clear potential for growth. We are delighted to have now completed this transaction and look forward to working closely with management in executing on their strategy and significantly boosting the Company's growth and development."
Krzysztof Krawczyk, a Partner at CVC, added: "We are excited to start delivering on our plans for Stock Spirits. In addition to capitalising on our local expertise and track record of helping consumer facing companies across Stock Spirits' core geographies, we will leverage our M&A capabilities to pursue new areas of growth."
Mirek Stachowicz, Chief Executive Officer of Stock Spirits, commented: "We are delighted to partner with CVC through this next stage of our journey. CVC's knowledge of the local marketplaces is second to none and, coupled with its demonstrable track record of successful M&A in the region, will position Stock Spirits for long-term growth."