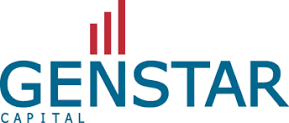 The combination of decision support with operations automation will create unmatched benefits for customers in multiple market segments
---
Austin, Texas (September 18, 2018) – Drillinginfo, the leading energy SaaS and data analytics company, has acquired Oildex, the largest oil & gas financial automation software firm in North America. This combination will transform the way the industry connects, collaborates, and automates data exchange for financial transactions and field operations.
"By acquiring Oildex, we immediately expand our E&P and Oilfield Services base and reach across the energy value chain with Oildex's full suite of financial automation solutions for automating invoicing, payments, field tickets, and data exchange. Oildex is a leader in managing relations between operators and their valued mineral rights owners, which enables us to accelerate our growth priority in the large mineral owner market. Our common core customer base and approaches to platforms in the cloud spark an immediate synergy," said Jeff Hughes, CEO and President of Drillinginfo.
"Drillinginfo has a reputation for enabling energy companies to gain efficiencies and understand competitive positioning," added Craig Charlton, CEO Oildex, an Accel-KKR portfolio company.  "They have evolved beyond just focusing on upstream activity to driving value creation for customers across multiple oil & gas market segments. Together we will be able to apply more of our problem-solving capabilities to help the oil & gas industry," said Charlton.
The Oildex network excels at enabling seamless and secure collaboration across business partners, automating critical business processes, and eliminating the high cost and errors associated with handling paper. Drillinginfo's vast store of current and historic industry data combined with built-in analytics will complement these capabilities in a way that no other combination could.
Additionally, solutions for oilfield services (OFS) are an area of rapid innovation and growth for both companies. Combining Drillinginfo's powerful OFS mobile app with Oildex's OpenTicket and the broader suite of Oildex's field services management tools will provide an unmatched end-to-end SaaS platform for oilfield services. Drillinginfo will connect workflows from lead generation to job delivery and payment processing, reducing costs, improving resource utilization, and increasing productivity and transparency to make better business decisions. This incredible combination for oil & gas service providers is scalable and can serve the needs of customers ranging from small regional businesses all the way to global OFS companies.
Minerals represent a growth area for both companies' solutions, which will only get stronger as a result of the combination. In today's "cash is king" market environment, operators are increasingly outsourcing non-core services like owner relations, including check stub processing, call centers, and payments. This frees up precious resources and sharpens focus on their actual competitive advantage—drilling better wells.
"We aim to provide a decision support platform combined with financial automation that adds far more value than simple process efficiency within any one segment or function," added Hughes. "The extensive and growing network of industry participants will create a multiplier effect of value for every business served. We couldn't be more excited."
Oildex is hosting its annual User Conference September 18–20 in Park City, Utah.
The Oildex team will join Drillinginfo and add their teams from downtown Denver, Houston, Calgary, Austin, and Tennessee, along with several remote location team members. This marks the first acquisition Drillinginfo has made after Genstar Capital purchased a majority stake in the company from Insight Venture Partners in July 2018.
About Drillinginfo
Drillinginfo delivers business-critical insights to the energy, power, and commodities markets. Our state-of-the-art SaaS platform offers sophisticated technology, powerful analytics, and industry-leading data. Our solutions deliver value across upstream, midstream and downstream markets, empowering exploration and production (E&P), oilfield services, midstream, utilities, trading and risk, and capital markets companies to be more collaborative, efficient, and competitive. Drillinginfo delivers actionable intelligence over mobile, web, and desktop to analyze and reduce risk, conduct competitive benchmarking, and uncover market insights. Drillinginfo serves over 3,500 companies globally from its Austin, Texas, headquarters and has approximately 675 employees. For more information visit drillinginfo.com.
About Oildex
Oildex, an Accel-KKR portfolio company, is transforming the way the oil and gas industry connects, collaborates and automates. More than 1,100 operators, 74,000 registered service providers, dozens of financial institutions and millions of mineral rights owners use the Oildex Network to seamlessly and securely collaborate with their business partners, automate critical business processes, eliminate the high cost and errors associated with the handling of paper, and obtain access to key data to make more informed business decisions. Oildex is headquartered in Denver and has offices in Calgary; Houston; Austin; Fayetteville, Arkansas, and Tennessee. Learn more about Oildex at www.oildex.com.
###
MEDIA INQUIRIES:
Contact: Jon Haubert
303.396.5996