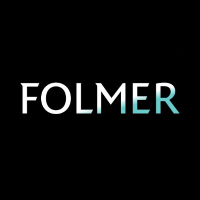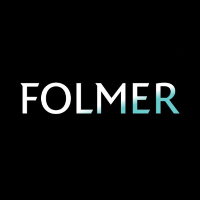 Folmer Equity Fund II Ky, a fund managed by Folmer Management Oy, is making an
investment in marine sector by acquiring a majority stake in Europlan Engineering Oy. As
part of the transaction, Hermann´s Finland Oy, a company specialized in demanding interior
solutions, becomes a wholly-owned subsidiary of Europlan Engineering group.
Europlan Engineering Oy, founded in 1990, is a leading Finnish marine technology project management company.
The core business of Europlan Engineering Oy consists of challenging turn-key projects for both domestic and
international clients. The company provides solutions for global cruise ships, superyachts and construction industry.
The company's project management capabilities as well as its flexible network of subcontractors enable large-scale
global projects. The estimated revenue of the company for the current fiscal is ca. 55 MEUR.
The current owner and Managing Director of the company, Jari Savola, will continue as the Managing Director and
minority shareholder of the company with 40% equity stake. Moreover, the previous owner of Hermann´s Finland Oy,
Heikki Nieminen, will stay with the company.
"I wanted a partner that will ambitiously pursue the company to the next level through all aspects of the company. With
the large global orders in the backlog, we need particularly high standards as a company. We look forward continuing
to exceed the expectation levels of our clients", says Jari Savola, The Managing Director of Europlan Engineering Oy.
"The prevailing megatrend of growth within the cruise ship industry provides us tailwind. Moreover, considering the
business climate, the opportunity to expand into new business segments is attractive", says Sami Tuominen, the
Managing Director and Partner of Folmer. "Europlan Engineering Oy consists of group of experienced special talents
of the Finnish marine industry. Hermann´s Finland Oy offers exceptional production engineering capabilities. Together
the companies make a globally-recognized pioneer", adds Johanna Marin, the Investment Director and Partner of
Folmer.
For more information:
Managing Director, Partner Sami Tuominen, Folmer Management Oy, tel. +358 40 708 4905,
sami.tuominen@folmer.fi
Managing Director, Europlan Engineering Oy, jari.savola@europlan.fi
Europlan Engineering Oy is a project management company providing its domestic and global clients with turn-key
solutions. The company services its clients within global cruise ship, superyacht and construction industry.
www.europlan.fi
Hermann´s Finland Oy is a production engineering company that specializes in demanding interior solutions. The
key competencies of the company are craft work, creative design and know-how in modern manufacturing methods.
The production of the company is built on IT-based design techniques and rigorous modelling. www.hermanns.fi
Folmer Management Oy is a Finnish private equity company investing in Finnish SMEs. Folmer creates value through
active development work. Folmer provides companies with support and professional experience – a requirement for
success. www.folmer.fi
Folmer Equity Fund II Ky benefits from the support of the European Union under the Equity Facility for Growth
established under Regulation (EU) No 1287/2013 of the European Parliament and the Council establishing a
Programme for the Competitiveness of Enterprises and small and medium enterprises (COSME) (2014-2020).
Businesses can contact selected financial institutions in their country to access EU financing: www.access2finance.eu.