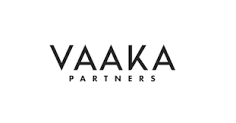 On 30th of October Enegia has concluded a transaction with Caverion Finland on the transfer of its remote property management operations to Caverion Finland. Concurrently, the companies have reached a partnership agreement on the sales and delivery of energy data management and energy efficiency services.
The global energy industry is experiencing unprecedented changes as a result of digitalisation and shifts in the consumption and production of energy. Enegia's strategy is to position itself at the centre of these changes. As a result of the transaction, Enegia is able to clarify its operations and focus its energy management business on the EnerKey energy data management services. Enegia is already the leading provider in Finland in this field, and EnerKey offers the best potential for future growth and expansion.
"A partnership with Caverion is ideal for Enegia's strategy. On the one hand, it brings Enegia new opportunities to grow our EnerKey business, both in Finland and internationally. On the other hand, the remote management services have better potential to develop in Caverion's management, as part of a larger portfolio and strengthened by the resources Caverion is able to invest in the services," states Kalle Ahlstedt, CEO of Enegia, of the new agreement.
Together, Enegia and Caverion provide property owners with the most comprehensive selection of energy efficiency services available. Enegia is a leading European provider of energy market and energy reporting services, and its EnerKey software is the most widely used tool in the Nordic countries for the management of energy efficiency services. Caverion is a leading European provider of energy management services and PPP/ESCO/EPC projects. By combining these fields, clients of the two companies have the opportunity to benefit from leading-edge tools and expertise, from the setting of objectives to the planning, implementation and monitoring of projects.
"The megatrends of digitalisation and energy efficiency are combined in the new partnership and asset deal.  Digitalisation also means faster response times and better service. Together with Enegia, we offer our clients an extensive portfolio of digital services for energy data processing and remote property management," says Ville Tamminen, Head of Division Finland at Caverion.
Caverion designs, builds, operates and maintains user-friendly and energy-efficient technical solutions for buildings, industries and infrastructures. Our services are used in commercial and residential buildings, industrial plants, public sector properties and infrastructure. Our aim is to ensure business continuity and safety, healthy and pleasant surroundings and the optimal performance and cost management of properties. Our vision is to be a leading European provider of advanced and sustainable life cycle solutions for buildings and industries. Our strengths include technological expertise and comprehensive services, covering all technical disciplines throughout the entire life cycles of properties and industrial plants. Our revenue in 2016 was approximately EUR 2.4 billion. Caverion has approximately 17,000 employees in 12 countries in Northern, Central and Eastern Europe. Caverion's shares are listed on Nasdaq Helsinki.
www.caverion.com Twitter: @CaverionGroup
Enegia is one of the leading Nordic independent expert organisations for the energy industry. The company has over 20,000 corporate and public sector clients. Over half of the 100 largest Finnish companies use Enegia's services, and the net sales of our solutions business in 2016 was approximately EUR 16.8 million. Enegia's electricity trade volume is 20 TWh, corresponding to approximately one quarter of Finland's electricity use.  Enegia's EnerKey is the leading energy data and energy process management system in the Nordic countries. The system is used by approximately 300 organisations to manage energy consumption information from 60,000 meters in 13,000 properties. Enegia is majority-owned by the Finnish private equity firm Vaaka Partners Oy.
www.enegia.com