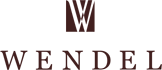 Wendel welcomes the completion of the sale of Constantia Flexibles' Labels division to Multi-Color Corporation (Nasdaq:LABL) for an enterprise value of approximately €1.15 billion ($1.3 billion). All required regulatory authorities have cleared
the transaction. Constantia Flexibles has received c. €830 million in cash and will continue to participate in the future success story of Multi-Color through a 16.6% shareholding.
The transaction brings together the high-performing Food and Beverage business of Constantia Flexibles' Labels division with Multi-Color's strong Wine & Spirit and Home & Personal Care platforms, as well as an emerging global position in Healthcare. The combined annual revenues of the two businesses will be approximately $1.7 billion.
Frédéric Lemoine, Chairman of Wendel's Executive Board, said: "With this high-quality transaction, Constantia Flexibles has generated new financial resources that will enable it to continue making acquisitions in the area of flexible packaging. In addition, Constantia will retain economic exposure to growth in the labels industry through its stake in Multi-Color. Finally, the transaction expresses clear strategic choices and their potential to create future value.
Successfully closing this deal was among the objectives I wanted to achieve before leaving Wendel." This transaction will make a positive contribution to long-term value creation at Constantia Flexibles, which is 60.5% owned by Wendel, its majority shareholder.