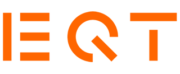 New York-based Gympass allows its base of over two million employee subscribers to access a global network of over 50,000 gyms, studios, classes, personal trainers, and wellness apps although though one employee benefit
The USD 85 million investment round will help Gympass accelerate growth across its 11 global markets, as employers prioritize decreasing healthcare costs and improving employee wellbeing
EQT Growth, in partnership with the company's management team and existing investors, will support the company in the next leg of its growth journey, leveraging its in-house digital business development experts to continue to deepen Gympass' network and global leadership
EQT is pleased to announce that the EQT Growth fund ("EQT Growth") has invested in Gympass (or the "Company"), as part of its $85m Series F round. The round also saw participation from Neuberger Berman client funds and existing investors. Carolina Brochado, Deputy Head of the EQT Growth Advisory team, will join the Gympass Board.
Founded in 2012 and based in New York, Gympass is a leading corporate wellness platform, providings access to a network of over 50,000 gyms, studios, classes, personal trainers, and wellness apps through a single employee benefit. With over two million global employee subscribers, Gympass supports companies around the world to retain employees, drive productivity, and reduce healthcare costs.
Gympass has seen 80% year-on-year growth in its customer base over the last year, on the back of strong adoption tailwinds for its platform. For example, four out of five employees globally believe wellbeing is equally important to salary, according to the Gympass Work-Life Wellness Report 2022. As a result of its powerful platform, Gympass has more than doubled the average number of employees engaged with wellness at its corporate customers and has thereby grown the market, all while driving improved employee happiness and health.
EQT Growth will support Gympass in its next phase of growth, drawing on EQT's presence in over 20 countries across the world. It will leverage its in-house digital business development experts, as well as its extensive network of industrial advisors to help Gympass continue to deepen its reach and global leadership. EQT Growth will also support further investment in the Company's product capabilities.
Carolina Brochado, Deputy Head of the EQT Growth Advisory team, said: "For years we have watched the Gympass team exceed expectations again and again. Their powerful recurring model, which now reaches 11 markets globally, sees clear and strong network effects the more it scales. It enables Gympass to deliver a diverse and growing network of partners, thereby reaching employees who might not have previously had access to wellness activities and as a result further expanding the market. We are really excited to be helping this stellar management team continue to build a healthier, happier, and more productive corporate world."
Cesar Carvalho, Co-Founder and CEO of Gympass, said: "We live in a time where companies globally are making investments to drive efficient growth and reduce spending. Organizations are shifting from reactive and traditional healthcare benefits that increase costs, to more holistic and preventative wellness benefits that reduce costs and improve employee wellbeing and productivity. With the support of EQT Growth and our other investors, we look forward to further accelerating our growth and reach so that we can improve the wellbeing of even more employees around the world."
Contact
​​Finn McLaughlan, finn.mclaughlan@eqtpartners.com, +44 771 534 1608
EQT Press Office, press@eqtpartners.com, +46 8 506 55 334
About EQT Growth
EQT Growth supports leading growth-stage technology companies as they take the next step to scale. The strategy seeks to invest around EUR 50 million to EUR 200 million, backing strong management teams of companies supported by secular macro trends primarily within four tech sub-sectors: enterprise, con/prosumer, health, and climate. Based in five countries across Europe, the EQT Growth team has extensive investing and operating experience that allows it to support its portfolio companies however called upon.
EQT Growth is part of EQT, a purpose-driven global investment organization with EUR 126 billion in fee-paying assets under management within two business segments – Private Capital and Real Assets. EQT owns portfolio companies and assets in Europe, Asia-Pacific and the Americas and supports them in achieving sustainable growth, operational excellence and market leadership.
More info: www.eqtgroup.com
Follow EQT on LinkedIn, Twitter, YouTube and Instagram 
About Gympass
Gympass is one of the most loved corporate wellness platform, offering the best network of gyms, studios, classes, personal trainers, and wellness apps – all in one employee benefit. More than 15,000 companies use Gympass to help their employees move, eat, sleep, and feel better with access to fitness and wellness partners in subscriptions that cost up to 50% less than traditional memberships. Gympass more than doubles the number of employees engaged with wellness. This widespread participation results in workforces that are 40% less likely to turnover and save their companies up to 35% on healthcare costs. Investing in employee wellbeing is investing in company performance. Get started at gympass.com