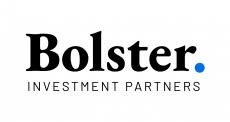 Hanneke Modderman has been appointed Vice President of the board of ACG Holland. After 10 years, Hanneke will take over the role as board member from Mark van Rijn. Hanneke will apply her knowledge, experience and enthusiasm to further shape and expand ACG Holand together with her co-board members!
Bolster Investment Partners is a long-term investor specialized in minority interests. Bolster invests in exceptional Dutch companies with a keen focus and a proven business model. Bolster helps entrepreneurs realize their company's full potential. By acting as equal partners to make the difference.
Bolster has a proven track record. As an investment firm we have collaborated successfully with over 100 companies since 1982. Van Lanschot Kempen is involved through a substantial minority interest in the fund, investing alongside a select group of current and former entrepreneurs.
OUR MISSION
"To create real, sustainable value for our businesses and our investors by leveraging knowledge, resources and network."